Trans-Caspian route may become alternative branch of Silk Road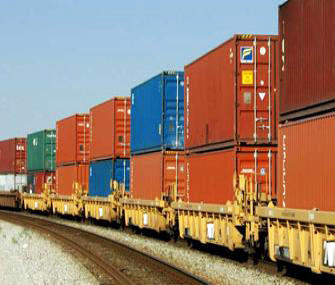 By Amina Nazarli
Azerbaijan and Kazakhstan have a great interest in the Trans-Caspian transport route, said Ablay Myrzakhmetov.

Chairman of the Board of the National Chamber of Entrepreneurs of Kazakhstan "Atameken" made the statement on the sidelines of the fifth meeting of the Turkic Business Council in Astana, Today.kz reported.
"They [Azerbaijan] invest a lot in the development of the port in Baku, we do the same from the Kazakh side. I am confident that the Trans-Caspian route can become another alternative branch of the Silk Road. There is a big highway that passes through Kazakhstan, Russia and goes to Europe and China, and there is another route that goes to Turkey, and can go to the countries of the Middle East and Europe," he said.
The Trans-Caspian international transport route, which is created to provide transport connections between the East and West of Eurasia, runs through China, Kazakhstan, Azerbaijan, Georgia and then to Europe via Turkey and Ukraine. The route was launched with the establishment of its Coordinating Committee in October 2013.
"This year Turkey must complete its part, and connect with Georgia. In fact this route will be ready, thereby Baku - Aktau will be just for transshipment of goods. Expansion work is underway now there," Myrzakhmetov clarified.
In October 2016, Azerbaijan, Kazakhstan and Georgia signed an agreement on the establishment of the International Association of TITR, whose office is located in Astana. Its activities are aimed at attracting transit and foreign trade cargo, as well as on the development of integrated logistics products via TITR.
--
Amina Nazarli is AzerNews' staff journalist, follow her on Twitter: @amina_nazarli

Follow us on Twitter @AzerNewsAz