5 October 2016 16:53 (UTC+04:00)
3 187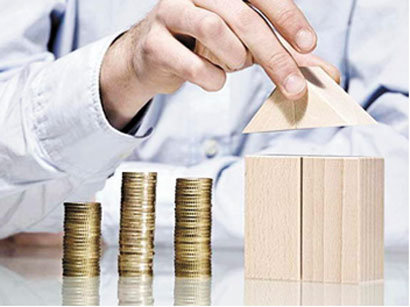 By Nigar Abbasova
Energy-rich Azerbaijan, which seeks to stimulate business development and boost local production, continues to take systematic measures to bolster entrepreneurship.
Deputy Economy Minister Sahil Babayev said that some 58 projects worth over 500 million manats ($ 309.8 million) have received a document of the investment incentives, which provides certain privileges for entrepreneurs.
Babayev said that the projects cover different regions of the country, particularly, seven economic regions, while realization of them will allow to create about 4,000 new working places.
He said that the ministry currently studies four projects that may get such document in the future, adding that local entrepreneurs display huge interest in the incentive mechanism.
Businessmen in Azerbaijan became eligible to get a document of investment incentives following the approval of amendments proposed to the Tax Code of the country.
Under the document of investment incentives, half of the revenue of an individual entrepreneur, profits of legal entity are exempted from income tax for seven years. Import of equipment for the implementation of the projects is also exempt of VAT and customs duties.
The government of Azerbaijan is working to create a more attractive business environment, and make the country more alluring for foreign investments, as it aims to reduce its dependence on oil revenues and diversify the economy.
Other steps taken in this direction include creation of a single database of locally produced goods and establishment of Food Procurement and Supply Company, which will serve state-owned enterprises.
The country has also suspended inspection of entrepreneurs' activities (for the period of two years), which was earlier considered to be one of the key hindrances to the development of entrepreneurship.
Moreover, tax reforms approved by the president are expected to make radical changes in the tax system, by introducing more favorable VAT rates for the socially vulnerable layers of the population, reducing tax burden on small and medium-sized business, resolving problems during taxation of trade operations.
Also, the National Fund for Entrepreneurship Support (NFES), which was set up to provide financial aid to the development of entrepreneurship allocated approximately 101 million manats ($61.6 million) on easy terms since early 2016.
Finance Minister Samir Sharifov earlier said the country will continue to allocate funds for the support of entrepreneurship, while the volume of funds, allocated from the budget NFES in 2017 will remain at the level of the current year.
The volume of funds to be allocated by the NFES is expected to reach the level of 250 million manats ($46.4 million) in 2016, while some 70 million manats ($42.7 million) of the sum will be provided by means of budgetary funds.
Azerbaijan currently ranks 63 out of 189 countries in the World Bank's ease of doing business index.
--
Nigar Abbasova is AzerNews' staff journalist, follow her on Twitter: @nigyar_abbasova
Follow us on Twitter @AzerNewsAz
Related News