30 October 2014 12:23 (UTC+04:00)
2 325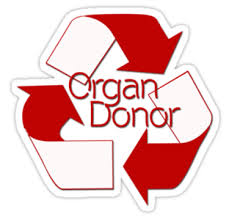 By Bloomberg
Technocratic Washingtonians love nudges. Everything has to have a default, after all, so why not change the default to something better?
Unfortunately, it can be quite complicated to determine what is "better." Consider one seeming no-brainer: making "donate my organs" the default status, as much of Europe does, rather than requiring people to opt in, which is the U.S. policy. There's a lot of research showing that people tend to blindly go along with whatever the default is, so simply flipping the switch ought to give us more organs at basically no cost to society.
In fact, says Keith Humphreys, the opposite is true: Americans actually donate organs at higher rates.
What this means on the ground, as Tom explained to me and our audience at a recent Stanford Health Policy Forum, is that when European health professionals show up to harvest organs from a newly dead individual, that person's family often says "no way", nudges be damned. The state could legally take the person's organs by force of course, but unsurprisingly it does not. In contrast, in the US opt-in model, both families and the state respect the deceased donor's wishes because they know they were the result of a proactive decision rather than a bureaucratically-designed nudge. More simply, an active choice has legitimacy that a nudged choice does not
In other words, people understand that there's a tendency to go along with the default option ... which means that this option doesn't signal intent the same way that an opt-in would. If we assume that the propensity to donate organs is roughly the same both here and abroad, this means that people who genuinely really want their organs to go to help others are deprived of an easy way to signal that to their relatives and the medical establishment.
Obviously, this does not invalidate the effectiveness of all nudges. But it does suggest that when what we are trying to produce is a signal of intent for others to execute, an "opt-in" may actually be more effective. And that we also should rigorously evaluate the nudges we want to try, rather than rely on our easy intuitions.