9 September 2016 10:51 (UTC+04:00)
20 945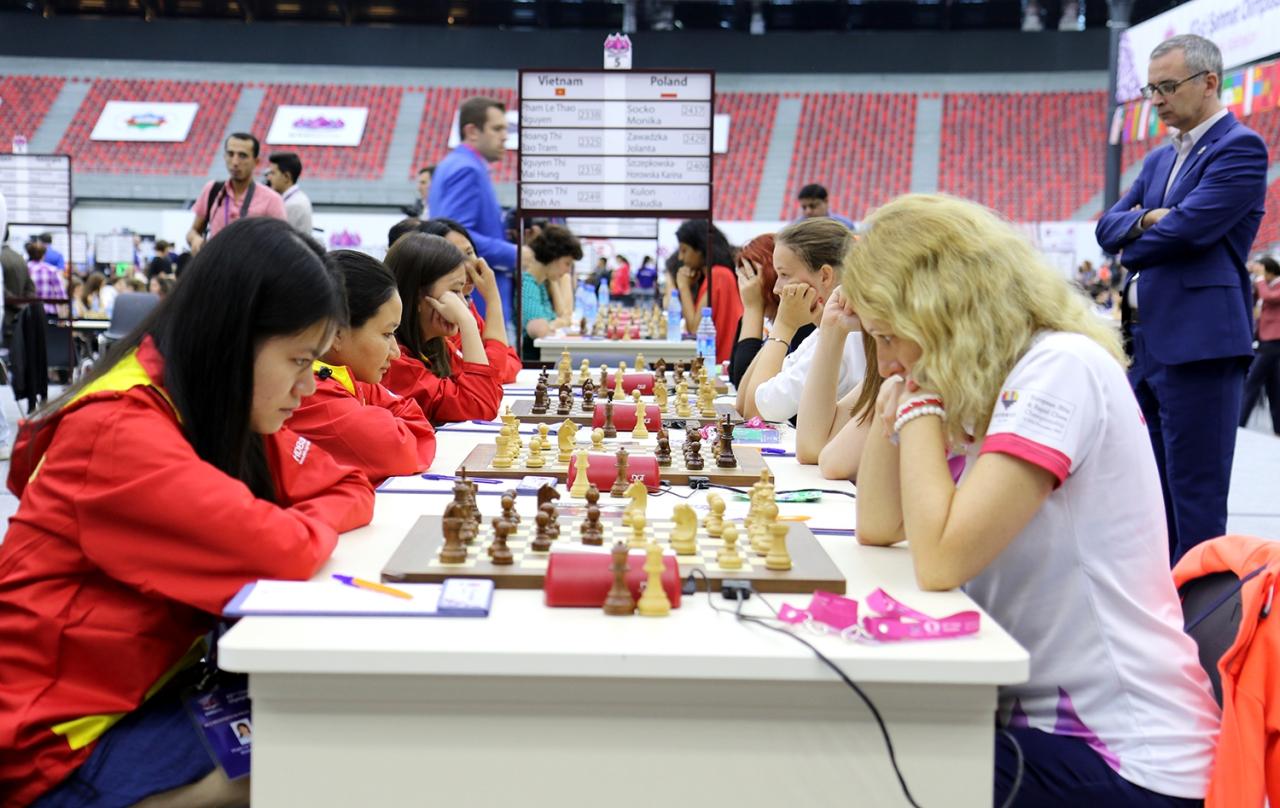 After six rounds of play at the 42nd Chess Olympiad the team of India has singled out on the top with perfect score by defeating Netherlands. The sole winner was B Adhiban and the remaining games were drawn.
Fabiano Caruana secured the victory for USA in the clash against Ukraine. Czech Republic and Georgia split the points by signing draws on all four boards.
Azerbaijan and Greece also split the points, but there were decisive games. Mamedyarov and Radjabov drew on the top two boards, Athanasios Mastrovasilis defeated Arkadij Naiditsch, and Eltaj Safarli equalised against Stelios Halkias.
The team of Canada is doing quite well as they beat Belarus 2,5-1,5 thanks to the win of Eric Hansen. By the same score China defeated Argentina but it should be pointed that Sandro Mareco beat Wang Yue on the top board.

Russia made a comeback with a 3-1 win against Germany, the full points being delivered by Kramnik and Nepomniachtchi playing white.

Philippines held Norway 2-2 with GM Sadorra making a draw with world champion Magnus Carlsen.
Azerbaijan 2 lost to Romania 1,5-2,5. Namig Guliyev won on the fourth board, but Vasif Durarbayli and Nijat Abasov were defeated.

Azerbaijan 3 smashed Ghana 4-0 with wins by Asadli, Gadimbayli, Abdulla, Muradli and Gasimov.

Top round 7 matches are India-USA, Latvia-Netherlands, Russia-Czech Republic, Croatia-Azerbaijan, Georgia-Romania.

In the Women section all top matches were tightly contested and finally ended in ties.

Ukraine had better positions in the match against Russia, but by the end of the day only Anna Muzychuk won against Kosteniuk and Girya equalised against Ushenina.
World champion Hou Yifan skipped the match, and Romania was able to hold China. Corina-Isabela Peptan beat Ju Wenjun, while Guo Qi scored against Irina Bulmaga.
Azerbaijan held their neighbors and 4th seed Georgia to a tie. Dzagnidze defeated Mamedjarova and Mammadova beat Batsiashvili. Mammadzada and Kazimova drew their respective games.
Kazakhstan and Hungary drew four games, while Poland and Vietnam produced four decisive results with the overall result tipping in favor of Poland 3-1.
India surged ahead with a win against Latvia as Harika Dronavalli signed her first full point in the tournament.

Azerbaijan 2 and Czech Republic had an even match 2-2. Fataliyeva won, Abdulla lost, while T.Mamedjarova and Khalafova drew.

Azerbaijan 3 beat Chile 3-1 thanks to wins of N.Mammadova and Balajayeva.

Top round 7 pairings are Russia-Poland, China-Ukraine, USA-Romania, Azerbaijan-India, Netherlands-Georgia.
--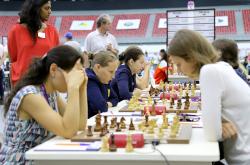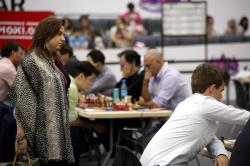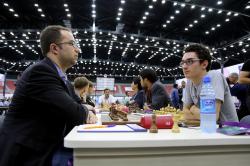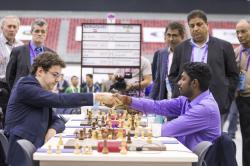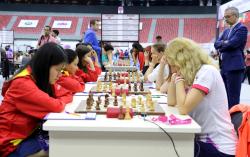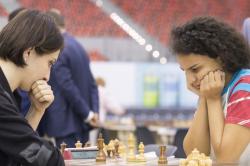 Category News