Will China get all Turkmen gas?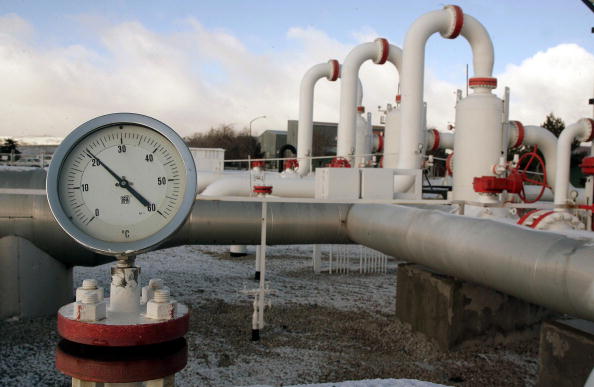 By Huseyn Hasanov
It has been almost a year since the China National Petroleum Corporation (CNPC) launched the second phase of the industrial development of the gas field Galkynysh, the second largest one in the world in order to increase export of the natural fuel from Turkmenistan. China is one of the countries for its export.
Gaffney, Cline & Associates (UK) previously reported that the gas reserves of Galkynysh with the nearby fields, such as Yashlar, are estimated at 26.2 trillion cubic meters. The gas hearth is at the next stage of field development and construction of gas production and processing complex.
It is expected that the second phase of its development will be completed in 2021, and the processing capacity will amount to 30 billion cubic meters of gas per year. The second stage of development, as well as most part of the first stage, is paid by the loan of China State Bank. After completion of the second stage, the total amount of purified natural gas on the field Galkynysh will amount to 60 billion cubic meters.
The drilling of 70 wells is provided within the framework of implementation of the second phase of the industrial development of the field Galkynysh, the flow rate of most of which accounts for 2 million cubic meters per day.
Moreover, there will be constructed a number of auxiliary facilities, the main supervisory control station, permanent accommodation and offices, a gas turbine power plant, a 440-kilometer-long export gas pipeline with two compressor stations and a capacity of 30 billion cubic meters per year.
Also, there are will be built a shift camp with all necessary infrastructures for 2,400 people.
Turkmenistan plays a key role in the energy market in the Caspian Sea region. Around 70-80 billion cubic meters of gas is produced in this country per year. The raw material is continuously exported to Russia and Iran. A route to China was opened in 2009. China and Turkmenistan have reached an agreement to increase the earlier announced volumes of gas purchases to 65 billion cubic meters per year from 2021.
President of Turkmenistan, attending the launch ceremony for the second phase of development Galkynysh field, stressed the importance of the international Turkmenistan-China gas pipeline which was commissioned in late 2009.
It was planned to deliver 30 billion cubic meters of Turkmen natural gas to China through this gas pipeline in 2014. The volume of annual natural gas supply to China will be increased to 40 billion cubic meters in 2016 and 65 billion cubic meters from 2021.
---
Follow us on Twitter: @AzerNewsAz