Output of Iran-China's $40-bln contracts: 50,000 bbl crude oil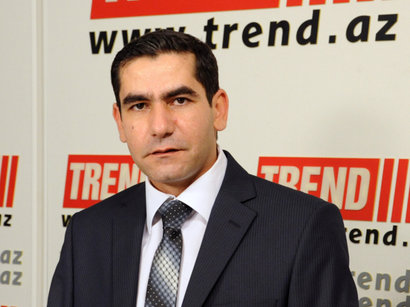 By Dalga Khatinoglu
Head of Persian News Service of Trend Agency
Iran's oil ministry on April 29 officially expelled China National Petroleum Corporation International (CNPCI) from South Azadegan oilfield's development project due a five-year delay in carrying out the project.
Azadegan (Majnoon) oil field is a joint field between Iran and Iraq. The Iranian part of the field was discovered in 1999.Japan's Inpex Company carried out the exploratory studies but due to the Japanese firm's unwillingness, Iran signed the contract for the field's development plan with China.
Iran, itself, invested in the field and started producing 25,000 barrels of oil per day from Azadegan in 2007. China's CNPCI signed a 2.5-billion dollar contract in 2009 to develop the field (the Chinese firm agreed to pay for 90 percent of the costs). But since then only 25,000 barrels of oil have been added to the field's production capacity.
The field was originally projected to produce 320,000 barrels of oil in the first phase. The field's output was expected to reach 600,000 barrels per day in the second. Some 185 wells were supposed to be drilled at the field in 52 months.
However, the managing director of Iran's Petroleum Engineering and Development Company (PEDEC), Abdolreza Haji Hosseinnejad said in January that the Chinese firm had only drilled seven wells at the field.
In the Iraqi sector, Anglo-Dutch multinational oil and gas company, Shell, the operator of Majnoon field project owns 45 percent of the Iraqi part of the oil field alongside with Malaysia's Petronas (30 percent) and Iraqi Missan Company (25 percent). The Iraqi side of the field's output currently stands at 210,000 barrels, which is 420 percent more than Iran's production.
Based on a report published by Shell on April 8, ten million man-hour of work have been done at the Iraqi side of the field last year. Some 2,500 Iraqis (around 75 percent of the field's total workers) have worked at the field.
Iraq started developing the Majnoon Field in 2009, when CNPCI signed a contract with Iran to develop South Azadegan field.
Since the pull out of giant gas companies from Iran following the US-engineered sanctions, Chinese firms such as SINOPEC, SINOC, and CNPCI managed to sign over 10 major oil and gas contracts, worth some $40 billion, to develop Iranian fields. The contracts were all signed during the eight-year presidency of Iran's former president Mahmoud Ahmadinejad.
North Azadegan, South Azadegan, Yadavaran, South Pars gas field's Phase 11, a liquid gas (LPG) production unit, and North Pars development plan were among the mentioned projects.
None them have come on stream so far.
Iran cancelled its contract for development of North Pars gas field with CNPCI in September 2011. A year later, it also cancelled the contract for development of South Pars gas field's Phase 11 with the same company.
The country also cancelled its contract for construction of a 10-million ton LPG production unit with a consortium of Chinese companies in November 2011.
Iran signed a 2-billion dollar contract for development of Yadavaran field with SINOPEC Company in December 2007. The Chinese firm was supposed to double the field's output to 50,000 barrels of oil per day by 2013, but it has failed to meet its obligations so far.
North Azadegan field's development project is also no different than its southern neighbor.
The Chinese companies were expected to tap 20,000 barrels of oil per day from the field last year as part of the first phase of the project. But according to Hosseinnejad, the drilling operation of the field is only 61 percent complete.
Apparently, Ahmadinejed administration's officials made the wrong forecast when trying to bypass sanctions by replacing giant international companies with Chinese firms.