Armenia to have worst living standards by 2025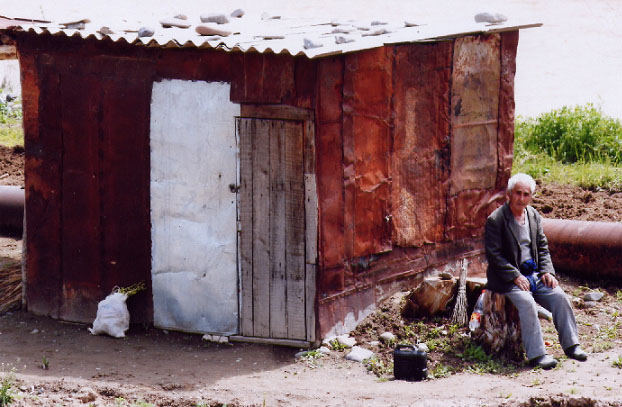 By Jamila Babayeva
The World Bank (WB) has predicted unfavorable forecasts for Armenia by 2025.
The bank's Country Partnership Strategy (CPS) for the Republic of Armenia for 2014-2017 indicated that Armenia will not be able to achieve the world average of living standards in 2025.
"The Armenian government has committed itself to tripling per capita income (set at $10,000) and reducing poverty to 13 percent by 2025, compared to the current 35 percent," the strategy reads. "This will lift 800,000 people out of poverty in Armenia."
The poverty rate in the country climbed from 17.4 percent in 2008 to 32.4 percent in 2012, the National Statistical Service reported.
"Every third resident of the country - 32.4 percent of the population (980,000 people) - lived in poverty in 2012. Some 13.5 percent (408,000) were very poor and 2.8 percent (85,000) were extremely poor," the report shows.
The WB will allocate $873 million to Armenia to promote economic growth and job creation, and reduce poverty.
Armenia continues to see a drop in macroeconomic indicators. Economic growth was 2.4 percent in January-February 2014, while the indicator was eight percent during the same period in 2013.
"This 2.4 percent is a doubtful indicator in the background of the closing enterprises hourly and the increasing emigration," local media reported.
While small and medium enterprises close their businesses one by one, Armenia's top officials enjoy the benefits of the production and export of fruits and vegetables.
Greenhouses are being closed in the country following the government's decision to increase gas and electricity prices for consumers in July 2013. Against this background, Prime Minister Tigran Sargsyan and Parliamentary Speaker Ovik Abraamyan have monopolized the greenhouse business.
The Greenhouse Association reported that the official's new greenhouses see high production value, and face no problem in payment for gas.
Armenia's small economy suffers seriously from monopoly, as monopolies and oligopolies hold about 60 percent of the share in the Armenian market, the World Bank's report on "Republic of Armenia: Accumulation, Competition, Cooperation" published in November 2013 shows.
While every third resident lives in poverty, Finance Minister David Sargsyan's recent two-day business trip to Moscow cost ​​$5,000.
"It is simply impossible for a two-day business trip to cost $5,000," local media emphasized.