National Democratic Institute to close office in Armenia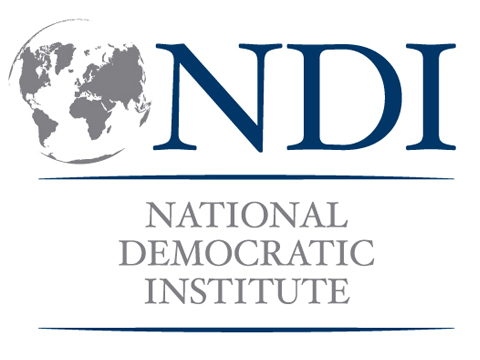 By Mushvig Mehdiyev
The Armenian office of the US-based National Democratic Institute (NDI), which is financed by the US government and stands for the improvement of democracy in Armenia, will likely stop its works for a certain period of time in the upcoming spring.
Gegam Sarkisyan, Representative of the NDI said the cease of the office's work is not related to the financial problems and Armenia's joining the Eurasian Economic Union (EEU).
"No political motives are behind that decision. I cannot talk on behalf of the US. But the decision is not unexpected, since there are some disillusionment with Armenia in the US," Sarkisyan noted.
Moreover, he confessed that the US priorities in the post-Soviet space have changed and Armenia has received less financial aid compared to Georgia, Ukraine and Moldova over the recent years.
"Armenia has always been on the edge of being deprived of the financial aid due to its relations with Russia during the recent years," Sarkisyan said.
Armenia's traditional relations with Russia are gaining momentum in these days given the wide mutual cooperation and partnership within the Eurasian Economic Union (EEU), an economic organization which started its activity on January 1, 2015.
Sarkisyan expressed his hope for future continuation of the NDI projects in Armenia, but didn't say anything about the exact date.
"Activities related to the political parties, rule of law, as well as organization of the election campaigns are important in Armenia. But the United States Agency for International Development (USAID) doesn't put it in its priority list now," he noted.
NDI office has been functioning in Armenia for 20 years to strengthen democracy by cooperating with the political parties and public organizations.
According to the USAID, the key governance challenge in Armenia is lack of genuine checks and balances, which leads to serious deficits in the consistent application of the rule of law and citizens' meaningful participation in political processes. Citizens have low level of trust in governance institutions and NGOs. Civil society is atomized, heavily dependent on the donors and not widely seen as representative of the public's interest. Governance is based on the consensus of elite groups, leaving little room for civic input to legislative processes and policy formation.
Freedom House, an independent watchdog organization dedicated to the expansion of freedom around the world, gave Armenia 5.36 score to recognize the semi-consolidated authoritarian regime in the post-Soviet country in its report for 2014.
--
Follow Mushvig Mehdiyev on Twitter: @Mushviggo
Follow us on Twitter: @AzerNews