Reports urge on violations in Armenia's parliamentary elections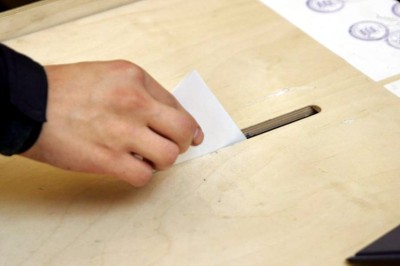 By Rashid Shirinov
New cases of serious violations in the parliamentary election of April 2 in Armenia are being reported.
The Prosecutor General's Office of the country has already launched criminal cases into six facts of fraud, related to double voting attempt, and a suspect on one case was arrested.
Radio Azatutyun.am reports that ballot papers were took out of the polling station in Zangak kindergarten in Armenia's second largest city of Gyumri.
Arus Hovhannisyan, who is a candidate from the Tsarukyan block, told journalists that near the polling station she noticed a group of women, handing out bulletins and accompanying people to the station. The process was led by a middle-aged woman, known as the Black Ano.
Back in October 2016, in elections to local government, residents of Gyumri told journalists that the woman provides votes for the ruling Republican Party of Armenia.
Ano did not deny that she brings people to the polling station: "I bring them from homes and I will bring again."
Styopa Safaryan, a candidate from the Free Democrats party told 1in.am that, as in previous years, the parliamentary election had many violations.
"This election, unfortunately, is not much different from all previous elections in terms of quality. It was a choice of money and all witnessed this. The society voted by choosing the money," said Safaryan.
"We do not recognize the results of the exit poll. In general, we take no poll seriously," he added.
Safaryan noted that his party is waiting not for the official results by the Central Election Commission, but for the data from its members at precinct election commissions.
Armenian publicist Musa Mikaelyan also notes the fraud in yesterday's election, noting that scams have already become a tradition of elections in Armenia.
"Serzh Sargsyan cannot be re-elected without any violations or falsifications… The 'traditional' elections could have been prevented only through non-traditional strategy and behavior," he writes.
Besides, Arsine Khanjyan, Canadian actress of Armenian origin, who acted as observer in the election, regretted that she couldn't witness a transparent and clean election.
"Violations recorded by observers were refused to register. I had the impression that the observers were in despair, as they didn't have freedom for the exercise of their powers," Khanjyan said.
President Serzh Sargsyan's Republican Party is leading with 49.12 percent of the vote, while the opposition coalition behind Gagik Tsarukian - a former arm wrestler and one of the ex-Soviet state's wealthiest men - is trailing with 27.32 percent, according to preliminary results. The block Yelk is third with 7.77 percent, while the nationalist Dashnaktsutyun is at 6.57 percent, leaving them also set to enter parliament.
---
Rashid Shirinov is AzerNews' staff journalist, follow him on Twitter: @RashidShirinov
Follow us on Twitter @AzerNewsAz