30 January 2017 22:27 (UTC+04:00)
3 337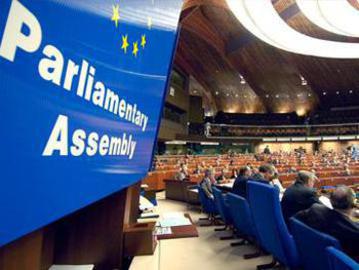 By Rashid Shirinov
Last week, Armenian diplomacy has once again suffered a heavy blow in the international arena. The Armenian delegation to PACE has tried to bribe Chairman of the PACE Committee Vladimir Aryev by offering a cognac in exchange for not recognizing Karabakh as part of Azerbaijan; however the attempt has failed.
"Yesterday the deputies from Armenia were chasing after me with a bottle of cognac and wanted me to refuse recognizing Nagorno-Karabakh as part of Azerbaijan," Aryev wrote in a social network.
As it turned out, Armenian diplomats did not like the paragraph of the report developed by Aryev, where he stated the impossibility of monitoring the state of media in Azerbaijan, Georgia and Moldova, because part of their territories are under the control of occupying forces.
However, Aryev explained the Armenian diplomats that the paragraph concerning Nagorno-Karabakh is based on the international legal norms and documents about the territorial integrity of Azerbaijan, and hinted at the inadmissibility of any attempts to exert such pressure on him.
In the end, PACE ignored all objections of Armenian representatives and adopted the resolution without changes.
A number of experts have called this incident another example of "cognac diplomacy" by Armenians.
"The Armenians have always tried to use their vaunted cognac to bribe officials in order to solve political issues in their favor, and such attempts continue to this day," said political analyst Fikrat Sadigov.
He noted that many Europeans, including the members of the PACE, are well aware of the true essence of the issue, and clearly understand whose territories are occupied and who is the occupant country.
"A sober-minded European politician will not deny the fact that part of Azerbaijan is occupied by Armenia, as well as the fact that it is possible to move the situation forward only after withdrawal of Armenian troops from the occupied territories, said Sadigov. "Failure at the PACE showed the Armenian deputies that cognac will not help in this case."
"The Armenian emissaries had to start with at least a box of cognac in such case," famous Russian expert, publicist and public figure Dmitry Verkhoturov joked about the unsuccessful attempt of Armenians.
Political analyst Peter Tase, in turn, said that the underhand tactics of the Armenian delegation to the PACE is unacceptable.
"International community must denounce those intentional acts that violate the ethical and moral values enshrined by the rules approved by the PACE," Tase noted.
He added that the international community has almost always turned a blind eye to the corruption practices used by the Armenian top officials.
Thus, the Armenian diplomats have again failed in their attempts to distort the historical reality about the Nagorno-Karabakh region of Azerbaijan.
Related News