13 January 2017 10:00 (UTC+04:00)
6 064
By Laman Ismayilova
On a Daliesque rockscape above the Gobustan town of Azerbaijan lie some of the world's most important petroglyphs – stone and iron-age figures carved thousands of years ago- and now considered a UNESCO World Heritage Site.
Settled since the 8th millennium BC, the area contains more than 600,000 distinct paintings, going as far back as 20,000 years to as recent as 5,000 years ago. The rock paintings in the State Historical-Artistic Reserve depict a wide range of figures and scenes, including various hunting scenes, war scenes, trading scenes, and individual animals, and people.
In 2016, over 65,000 tourists visited the Gobustan Reserve, which is located 56 km from Baku.
The Culture and Tourism Ministry told Trend that the number of visitors is more than doubled compared to 2015, while bulk of them are foreigners.
Some 8,155 of the tourists visiting the Reserve last year were from Russia, 6,811 from Arab countries, 1,582 from China, 1,464 from Germany, 1,320 from Iran, 1,215 from Japan, 1,040 from the U.S., 974 from Turkey, 864 from Italy, 852 from England, 620 from France.
The Ministry linked the growth with several important factors, including launch of a new museum at the petroglyph site, whose setting is magical with wide views out across the opal Caspian, as well as promotion work.
The Gobustan petroglyphs were repeatedly investigated by the famous Norwegian explorer and adventurer, Thor Heyerdahl, who recognized local boats petroglyphs as the oldest known images of pirogue in the world.
These vessels, similar to the old Scandinavian ships, prompted him to make sensational hypothesis statement about the connection between Norwegians and Azerbaijanis.
Thor Heyerdahl concluded that the ancestors of the Scandinavians were the migrants from Azerbaijani region.
Apart from petroglyphs, there is also this musical gemstone known as Gaval Dash, which makes a tambourine-like sound when it is hit in different points.
Another interesting touristy spot is a stone slab with a Latin inscription dated by the first century. The stone lab was left here by 12th Roman legion of the Emperor Domitian, which indicates that legion had stayed here.
The trip to Gobustan can be combined with a visit to a lovable series of Mud Volcanoes, little grey mounds and pools that bubble and burp merrily around 10km further south.
Every twenty years or so, a mud volcano may explode with great force in Gobustan, shooting flames hundreds of metres into the sky, and depositing tonnes of mud on the surrounding area.
The appearance of the Zoroastrian religion in Azerbaijan is closely connected with this geological phenomena, and Azerbaijan's etymology – Land of the Eternal Fire derives from its Zoroastrian history.
One can reach the destination by taking buses from the Bus Station then by finding a taxi driver in Gobustan town. There are two ways to drive to the mud volcanoes – approaching from the south adds several kilometers but is much easier than the bumpy direct northern approach.
---
Laman Ismayilova is AzerNews' staff journalist, follow her on Twitter: @Lam_Ismayilova
Follow us on Twitter @AzerNewsAz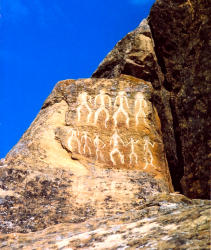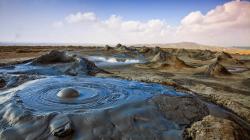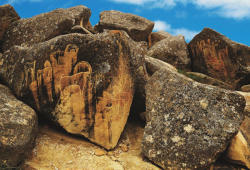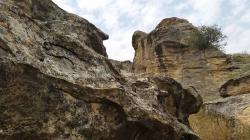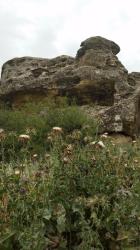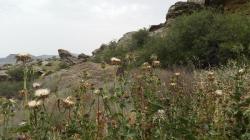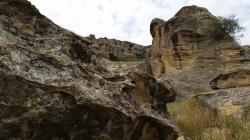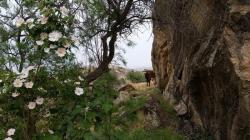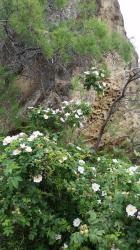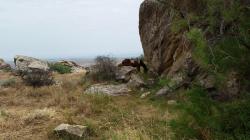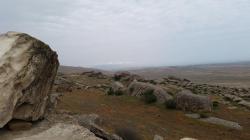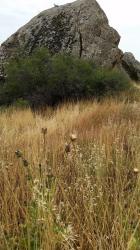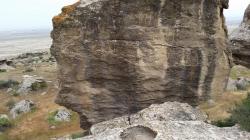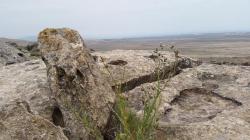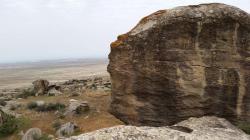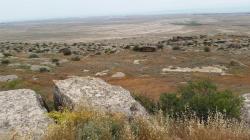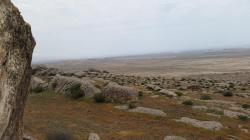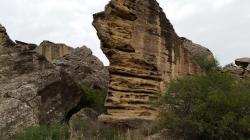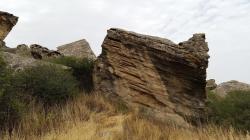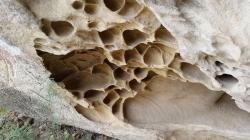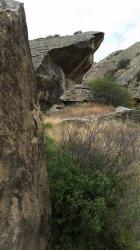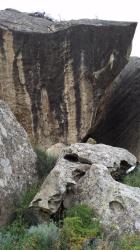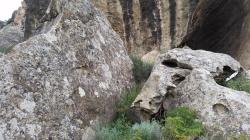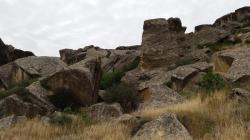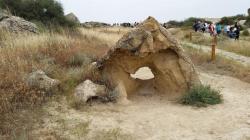 Related News