4 November 2016 14:26 (UTC+04:00)
8 995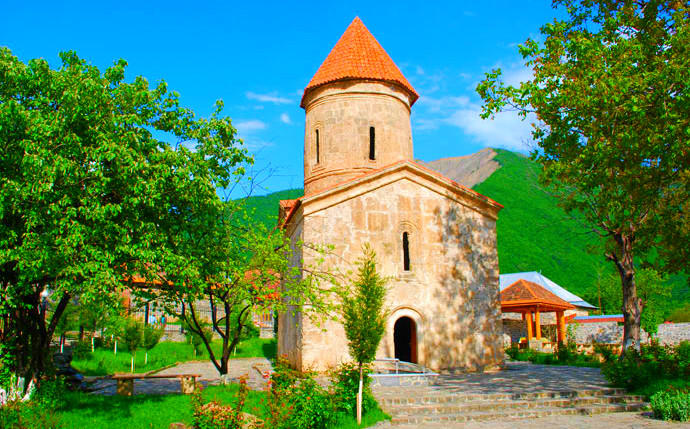 By Laman Ismayilova
TURKSOY, the international organization of Turkic culture, has suggested including Shaki, an ancient Azerbaijani town featuring a majestic landscape of flora and fauna, into the UNESCO World Heritage List.
"I am confident that the city of Shaki will be incorporated in the UNESCO World Heritage List. This won't be difficult," said Firat Purtas, Deputy Secretary General of TURKSOY.
"Certain activities are carried out in Shaki. The city totally deserves to be on the list owing to its rich historic and cultural legacy," he told Azertac as he visited the city.
"We arrived in Shaki to participate an international research conference dedicated to the great poet of the Turkic world, scientist and philosopher Yusuf Khass Hajib (Yūsuf Balasaguni)," he said. "I was here for the first time in 2011. That year Shaki was selected the capital of Azerbaijani artists. Five years later Shaki was announced the Cultural Capital of the Turkic World in 2016. During these years Shaki has indeed developed and changed a lot."
Purtas emphasized that a great attention is paid here to the preservation of national and moral values, as well as history and cultural heritage.
He further mentioned that TURKSOY has contributed to the organization of a number of events and meetings in Shaki, bringing together scientists and artists from Turkic countries.
"These events are crucial from the point of view of strengthening friendly and brotherly relations between Turkic nations, developing common Turkic culture and promoting Shaki on a broader scale," he stressed.
Sheki located at the foot of timbered mountains, is split by Dayirmanarkhi and Gurjana rivers into north and south parts. Alexander Dumas, Thor Heyerdahl and other famous persons narrated about the beauty of Shaki in their masterpieces.
It was one of the biggest cities of the Albanian states in the 1st century. The main temple of the ancient Albanians was located there. For centuries this beautiful city, which is located along the route of the ancient Silk Road, was an important center of art and commerce.
Rare historical and architectural monuments of the city - caravanserais, mosques, minarets, walls, bridges, etc. indicate ancient architectural style of Sheki.
Sheki, being one of the most ancient cities of Azerbaijan, is rightly called the architectural reserve of the country. Circle shrine, Gelersen-Gorersen fortress (picture), Shaki Juma, Omar Efendi mosques, Narin Gala and other buildings....The palace of Shaki Khans is one of the most precious pearls of this unique place. The maples in the palace`s yard are even older than buildings there.
Ashagi and Yukari caravanserais built in the 18th century is an exotic place for tourists. It is easy to escape summer heat and city noise.
Shaki is home to a number of ancient arts. Tinners, potters, hatters and musical instruments makers are working there. Shebeke ornament is one of the ancient arts in Shaki. It made Shaki famous around the world.
The city is famous for silk carpets. These carpets are eye-catching for being hand-made, assortment, colours and quality. Shaki carpets, which stand out with their unique features in the Azerbaijani carpet-weaving art, sells to local and foreign markets and becomes precious items in personal collections.
Shaki wines are famous in not only our country but also further afield. The region produces red and white wines. The products sell locally and exported to Russia and other countries. Modern equipment installed in the factory enables to keep products for long time and improve their quality.
Shaki is also famous for its piti. The way of making piti is different. Piti is made in the faience pots. Piti includes peas, cut lamb, salt, water and onion.
Today, Shaki combining ancient and modern features has new buildings, modern park and playgrounds which attract visitors. There are modern healthcare, education, sport and cultural facilities in the town.
---
Laman Ismayilova is AzerNews' staff journalist, follow her on Twitter: @Lam_Ismayilova
Follow us on Twitter @AzerNewsAz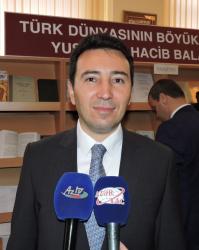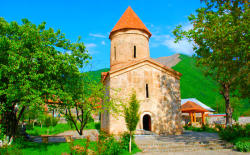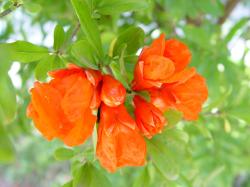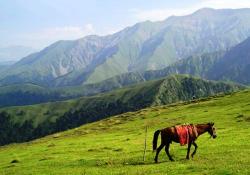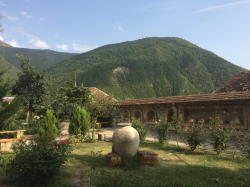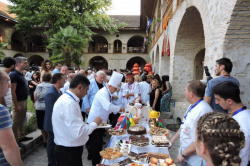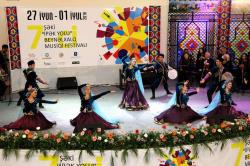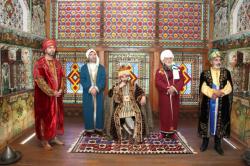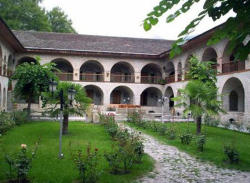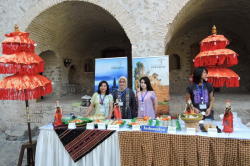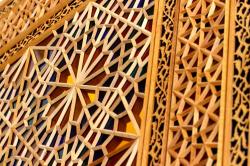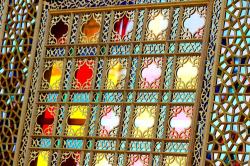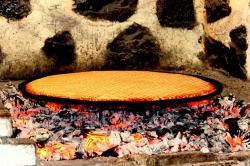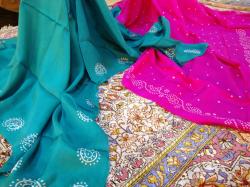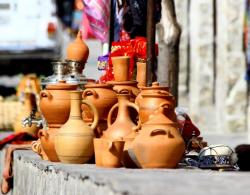 Related News