19 October 2016 17:21 (UTC+04:00)
8 932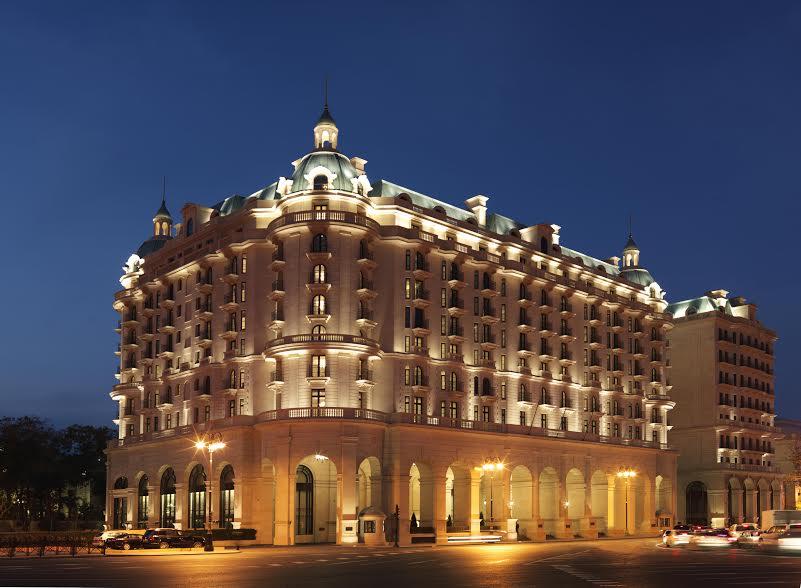 Condé Nast Traveler today announced the results of its 29th annual Readers' Choice Awards with FOUR SEASONS HOTEL BAKU recognized as the TOP HOTELS IN SOUTHERN ASIA in BAKU/SOUTHERN ASIA, with a score of 95.50. (http://www.cntraveler.com/readers-choice-awards/asia/southeast-asia-top-hotels)
Four Seasons Hotel Baku is proud to be the first Hotel in Azerbaijan ever to win the CONDÉ NAST TRAVELER'S 2016 READERS' CHOICE AWARD.
Over 300,000 dedicated readers – nearly twice as many as last year -- cast votes for 7,394 hotels, 606 cities, 500 cruise ships, and 236 islands, in an average survey time of 8.4 minutes. The result? The 1,402 best travel experiences in the world.
Four Seasons Hotel Baku was opened in 2012 and has been a favourite choice for the guests and visitors from all around the world, and for Baku citizens as well. The Hotel includes 171 guest rooms (including 29 suites) and two Presidential Suites – Khazar and Liman. Presidential Suites include a separate full-size salon, private dining room, secluded media room, private study room, multiple balconies and a large master bedroom with a personal spa and exercise room. Both of the Suites have the sea view offering a marvelous panorama across Baku Boulevard on the Caspian Sea shores.
The Hotel also offers the spectacular Italian restaurant Zafferano, and the gentlemen's club-style Bentley's Whisky Bar, as well as Jaleh Spa and stunning indoor pool, with its soaring two-storey atrium topped by a glass roof, and numerous Spa services.
Four Seasons Hotel Baku has won Azerbaijan's Leading Hotel 2015 and Azerbaijan's Leading Hotel Suite 2015 (Presidential Suite) at the World Travel Awards. It was also nominated as Azerbaijan's Leading Spa Resort 2015, an award it won in 2013 and 2014, and the Best Hotel Floral Arrangement in Europe in the Prix Villégiature Awards 2014.
---
Follow us on Twitter @AzerNewsAz