6 March 2016 11:22 (UTC+04:00)
1 468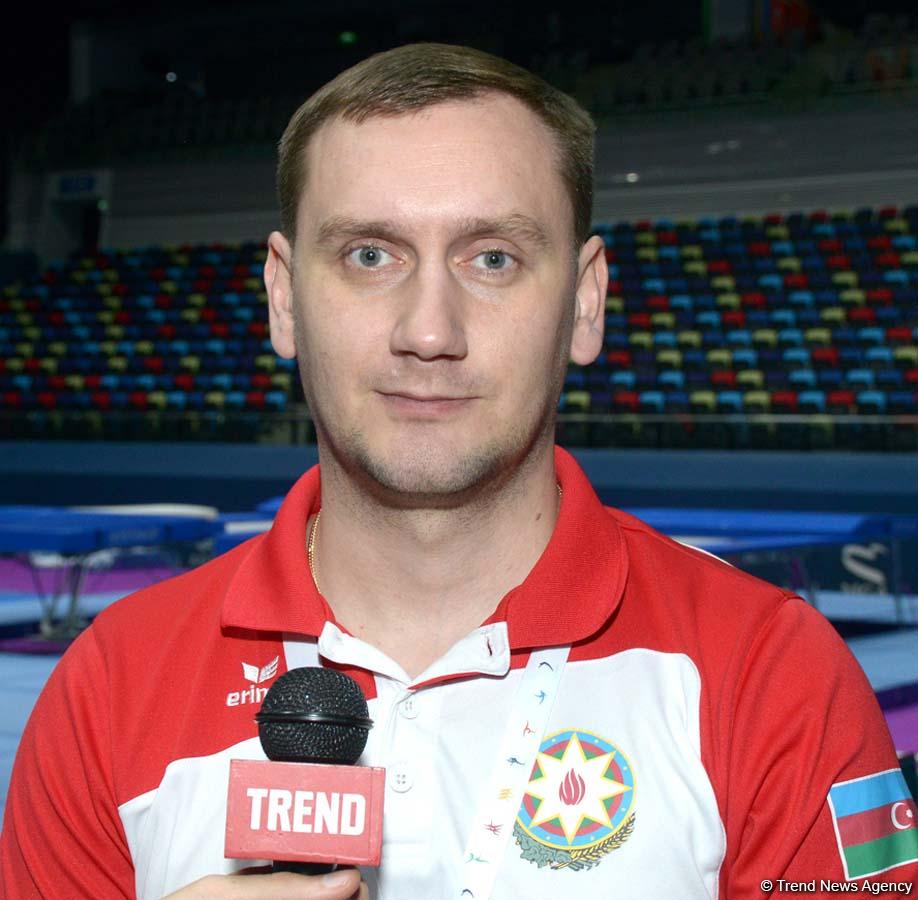 Azerbaijani national team will try to correct all the mistakes before the European Championships in Trampoline, Double Mini-Trampoline, Tumbling, to be held in late March in Spain, Vladimir Shulikin, head coach of the Azerbaijani national trampoline gymnastics team, told Trend March 5.
Shulikin said he is upset over the Azerbaijani trampolinists' performance.
"The team leader Ilya Grishunin, on whom we pinned our hopes, unfortunately made a mistake in the qualification event," he said. "But it is better to make a mistake now than at the European Championships. I think by that time we will correct all our errors."
"I felt happy for Svetlana Makshtareva, who reached the finals, despite not being in her best form," he said.
Shulikin added that Makshtareva will have a hard time in the finals, but she has some chances and she has to keep fighting.
The FIG World Cup in Trampoline Gymnastics kicked off March 5 at the National Gymnastics Arena in Baku, and will end on March 6.
Athletes from Europe, Japan, Australia and the US are participating in the World Cup.
Azerbaijan will be represented at the World Cup by Ilya Grishunin, Oleg Piunov, Dmitriy Fedorovskiy, Ruslan Aghamirov, Sviatlana Makshtarova and Sabina Zaitseva.
Overall, 77 gymnasts (46 men and 31 women), who represent 17 countries, are to participate in the competitions.
Following the first day of the qualification event, the competitions will complete by finals on March 6.
During the competitions, spectators will have an opportunity to participate in various contests and receive gifts from organizers.
---
Follow us on Twitter @AzerNewsAz
Related News