19 December 2018 11:00 (UTC+04:00)
2 340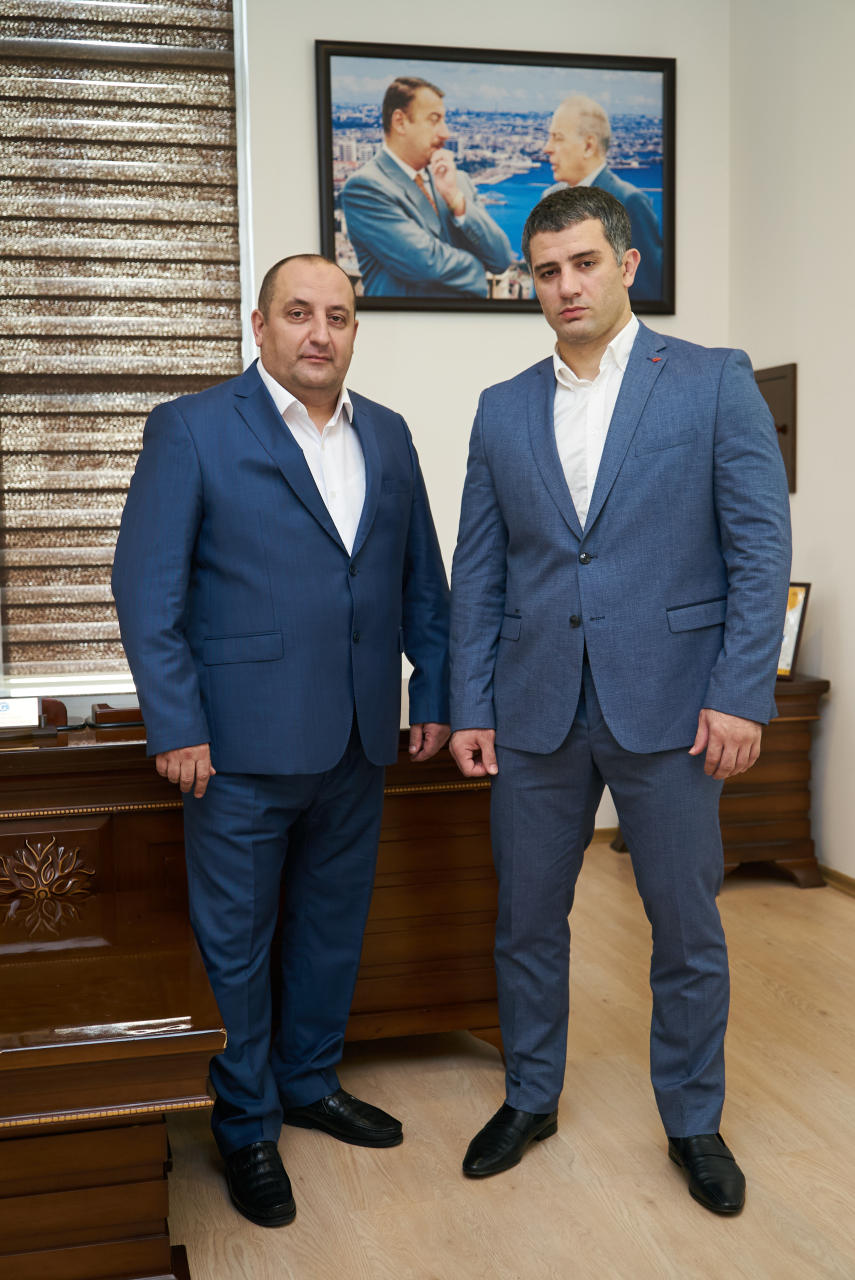 In September 2018, Baku hosted the World Judo Championship, which brought together 800 athletes from more than 120 countries.
Azerbaijan pays a lot of attention to the development of judo, and many Azerbaijani judoists are internationally known. Elkhan Mammadov, 2013 world champion and 2017 European champion, is one of them. Mr. Mammadov, who also received the 2010 World Judo Championship bronze medal, 2008 European Championship silver medal, and 2009 and 2010 European Championship bronze medals, currently serves as the assistant to the head coach of the Azerbaijani national judo team. His goal is to pass on his experiences to younger athletes.
In an interview, he talked about his main goals in this position.
Question: What are you teaching the judo team members?
Answer: I try to teach them everything I can. I try to open the way for them and give them the opportunity to achieve everything they are striving for. At the same time, I want to guard them against making mistakes. I constantly strive to teach them to behave properly and be an example for society. Being an athlete is a big responsibility. Millions of people look at athletes, love them, and emulate their behavior. Therefore, they should be a good example. We are all humans, and sometimes we can make mistakes, but I ask the athletes not to forget that the image of our country depends on them.
Q.: Who was an example for you at the start of your career?
A.: Our Olympic champion Nazim Huseynov and Japanese judoka Toshihiko Koga. I always admired them.
Q.: Judo is not just a sport, but a philosophy. What does it teach?
A.: A literal translation of the word "judo" is "the way of gentleness". It is an Eastern pedagogical philosophy which develops the physical, mental, and moral qualities of an individual. There are many world leaders among professional judokas, including Russian President Vladimir Putin, Mongolian President Battulga Khaltmaa, and former Japanese Prime Minister Yoshirō Mori. Discipline and respect are exceptionally important in judo. A judo practitioner bows to his opponent when he steps on the tatami, and then bows again at the end of the fight, showing respect.
Q.: In which spheres do judokas work if they are forced to leave the sport for some reason?
A.: It often happens that former athletes experience problems after leaving the sport and cannot find a job and their place in life. Therefore, I am very grateful to GESCO security company, which decided to support former judokas and offered them numerous jobs. The head of GESCO is my good friend Ramiz Gaytmazov, who also practiced judo for many years. Since the judo federation is like a big family, he knows many athletes personally, even outside of the tatami room. Thanks to this support, former athletes follow the right way, which is important not only for some individuals but also for the country as a whole.
GESCO pays great attention to popularizing sports, supporting athletes, and promoting a healthy lifestyle. The company's Director, Ramiz Gaytmazov, told Azeri Observer why these issues are so important.
Q.: Why did GESCO decide to employ former athletes?
A.: Unemployment can lead to dangerous paths such as drugs, bad companies, and more. Therefore, our common goal is to provide young people with jobs, allow them to earn money, and be able to support their families. The doors of the company are always open. We need healthy, athletic individuals. Our partnership numbers are increasing, and we are getting contracts for guarding new facilities. Consequently, we continue to open more vacancies.
Q: How do you promote a healthy lifestyle among employees?
A.: GESCO is interested in our employees to be healthy and not use drugs, abuse alcohol, or smoke. We constantly carry out information on healthy lifestyles and speak with our staff members on this topic. The Government of Azerbaijan, and personally President Ilham Aliyev and First Lady Mehriban Aliyeva pay great attention to the development of sports and healthy lifestyles among the citizens of the country, particularly young people. We, as good citizens of the republic, should also think about it. From time to time, we visit schools, talk with students, and encourage them to choose a healthy lifestyle without drugs, alcohol, or cigarettes.
Q.: What measures does GESCO take to introduce employees to the sport?
A.: We have a free gym for our employees and professional coaches who help them train. Every three months all of our employees take a compulsory physical fitness test.
Q.: Given your long-standing friendship with the judo federation, does GESCO sponsor judokas?
A.: Judo is an Olympic sport and enjoys strong governmental support. Therefore, it does not need any additional funding. Meanwhile, in our company, we have some athletes who practice non-Olympic sports, such as kickboxing and Wushu Sanda. GESCO makes every effort to support their needs such as paying their travel costs when they go to international competitions, providing them with equipment, etc. Moreover, if they get medals at championships, the company even pays them monetary rewards. There are not many practicing athletes in our company, but if we have 100, we will support all of them, because they represent our motherland, and, perhaps someday they will glorify Azerbaijan.
Category News