18 April 2017 16:33 (UTC+04:00)
3 931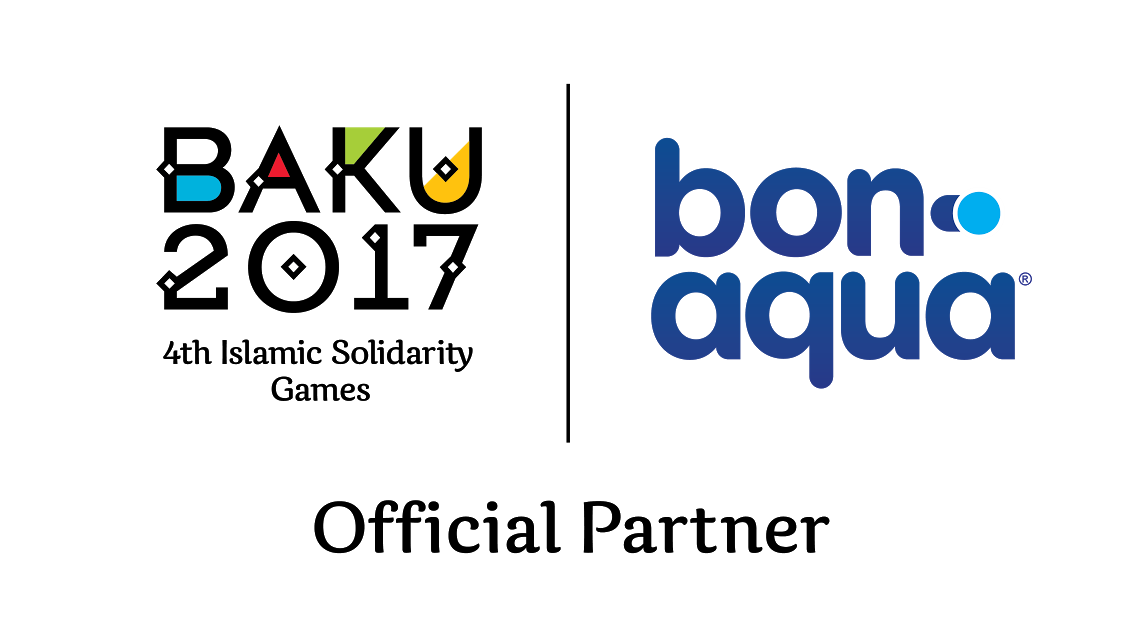 Baku 2017 Islamic Solidarity Games has announced that the BonAqua will be the Official Water Provider of the Games.
BonAqua is a brand of The Coca-Cola Company, produced locally in Azerbaijan.
Speaking about the agreement Elchin Safarov, Corporate Director of Baku 2017 said: "I am very pleased to confirm that BonAqua will be the Official Water Provider
of Baku 2017. Coca-Cola Company has a long history of supporting major international sporting events and we are delighted that they be associated with the Baku 2017. BonAqua is premier water brand in Azerbaijan and we look forward to work with them closely. They will provide BonAqua water to all the athletes during the Games."
Coca-Cola is the world's leading producer and distributor of non-alcoholic beverages. More than 1.9 billion servings of its beverages are enjoyed by consumers in more than 200 countries each day. Coca-Cola opened its soft drink plant in 1994 in Azerbaijan providing direct and indirect employment to more than 2,200 citizens.
The Baku 2017 Islamic Solidarity Games will feature athletes from every one of the ISSF's 57 member nations, who are based across four continents. Athletes will compete in 20 sports, across 270 medal events, including football, athletics, gymnastics, wrestling and boxing.
Tickets for the Baku 2017 Islamic Solidarity Games are available online, via the Baku2017 website – www.baku2017.com or via 12 outlets located across Baku.
The Baku 2017 Islamic Solidarity Games is an exciting multi-sport event uniting the Islamic world, which will take place from 12 – 22 May 2017.
Athletes from Islamic countries around the world will be representing their nations over 10 days of competition across 20 different sports which include 23 disciplines (Athletics and Para Athletics, Aquatics – Diving, Aquatics – Swimming, Aquatics – Water Polo, Basketball 3x3, Football, Gymnastics – Artistic, Gymnastics – Rhythmic, Wushu, Table Tennis, Handball, Judo and Blind Judo, Wrestling – Greco, Wrestling – Freestyle, Shooting, Tennis, Volleyball, Boxing, Zurkhaneh, Karate, Taekwondo and Weightlifting) in 16 world-class sporting venues in Baku.
Azerbaijan's capital city Baku was awarded the Games at the General Assembly of the Islamic Solidarity Sports Federation (ISSF) in Jeddah in July 2013.
The Organising Committee was set up by the decree of the President of the Republic of Azerbaijan, honourable Ilham Aliyev. According to this decree, the leadership of the Organising Committee has been assigned to the First Vice President of Azerbaijan, Mehriban Aliyeva. The Azerbaijan Islamic Solidarity Games Operations Committee (AISGOC) will organize and run the Games in cooperation with the ISSF.
---
Follow us on Twitter @AzerNewsAz
Related News