5 May 2015 18:11 (UTC+04:00)
1 619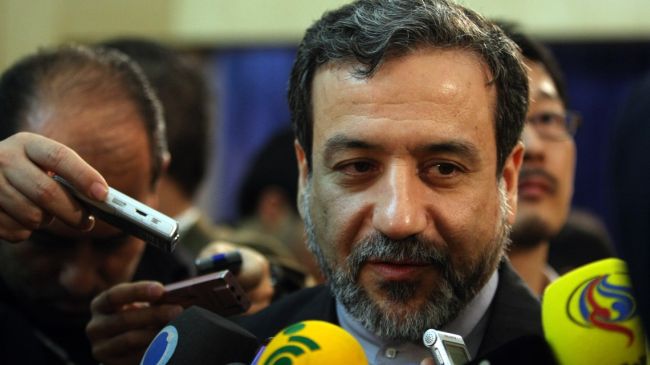 By Sara Rajabova
A senior Iranian nuclear negotiator has noted that the lifelong inspections of Iran's nuclear sites are not something abnormal.
Abbas Araqchi, deputy Iran's foreign minister stressed that this kind of inspections are simply part of Non-Proliferation Treaty regulations.
He made the remarks, responding to U.S. Secretary of State John Kerry's recent comments that there have to be lifelong inspections of Iran nuclear sites, IRNA news agency reported.
Kerry said on May 2 that President Barack Obama administration would abide by its pledge to deny Iran a nuclear weapon.
Araqchi considered Kerry's remark as normal.
"I do not think that is a weird and abnormal thing. This is one of the principles of NPT. Countries which join the NPT can have access to peaceful nuclear energy, and in return, they accept inspections under the treaty," Araqchi said.
He noted that the inspections under the potential deal will be "nothing extraordinary."
Araqchi further underlined that Iran will not make any special concession, emphasizing that in exchange for Iran's trust-building measures, the other side will accept Iran's right to enrichment, heavy-water activities and the continuation of Iranian programs in many fields while agreeing to cooperation and the lifting of all sanctions.
He added that one of the main demands of the Iranian side is "to lift all financial and economic sanctions promptly" once the agreement will be finalized.
The experts from Iran and P5+1 group countries have hold talks in New York to try to work out a draft agreement over the Islamic Republic's nuclear program.
Mohammad Javad Zarif, Iran's foreign minister said drafting the text of Iran-P5+1 comprehensive nuclear agreement is moving forward.
Iranian top diplomat called the drafting "hard work" and emphasized that many brackets (disputed issues in the text is written inside brackets) still exist.
The initial drafting of the Iran and the P5+1(the U.S, UK, France, Russia, China, and Germany) agreement text started on April 22.
The nuclear negotiations are planned to resume in the Austrian capital, Vienna, on May 12, according to Iranian media.
Iran and the P5+1 group of countries reached a framework agreement on the parameters of a comprehensive agreement in Lausanne on April 2.
Iran and the six-party group have agreed to finalize a comprehensive deal on the nuclear program by the end of June.
--
Sara Rajabova is AzerNews' staff journalist, follow her on Twitter: @SaraRajabova

Follow us on Twitter @AzerNewsAz
Related News