Kazakhstan to maintain oil production unchanged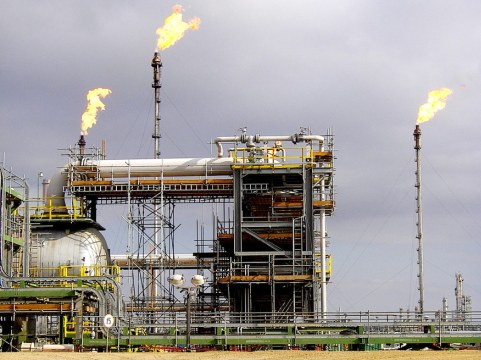 By Sara Rajabova
Astana has no intention to cut the oil production, though the Kazakhstan's economy has been hurt by the continuing oil prices fall.
Country's energy minister said Kazakhstan does not plan to decrease oil production in 2015, despite the fall of oil prices.
"The target for this year is 80.5- 80.8 million metric tons as it was in 2014," said Vladimir Shkolnik, Kazakh media reported.
Kazakh government is grappling with economic difficulties due to the sharp fall in global oil prices and hard economic situation in Russia, its biggest trade partner. The dramatic fall in global oil prices complicated the economic situation in Kazakhstan, which is heavily dependent on oil revenues. Kazakh economy strongly hurt after the oil prices fall about 50 percent.
Since mid-2014, the oil prices drastically dropped from $100 per barrel to about $50 per barrel. Oil prices started to fall after supplies increased by certain countries such as Saudi Arabia, the largest producer in the Organization of the Petroleum Exporting Countries and a lackluster global economic growth.
Shkolnik noted at the briefing in the Central Communication Service on February 23 that Kazakhstan increased oil production by 0.8 percent in January 1 – February 20 compared to the same period of 2014.
"So everything is good. I think we will meet the target for this year," he said.
Earlier, Uzakbay Karabalin, Kazakh Vice-Minister of Energy made a statement that the prime cost of oil production in the country is quite high and averages about $50 per barrel. Thus, oil production could be unprofitable at some fields in Kazakhstan.
Kazakhstan produced 80.845 million metric tons of oil, including gas condensate in 2014. The revenues from oil sale are the main income source for the country.
Also, earlier, Shkolnik said Kazakhstan will reduce the oil export customs duty from $80 to $60 per one metric ton.
He said the reduction, according to calculations, will be down to $60 per one metric ton as soon as the parliament adopts the budget.
--
Sara Rajabova is AzerNews' staff journalist, follow her on Twitter: @SaraRajabova

Follow us on Twitter @AzerNewsAz