Turkmenistan to launch first national satellite this November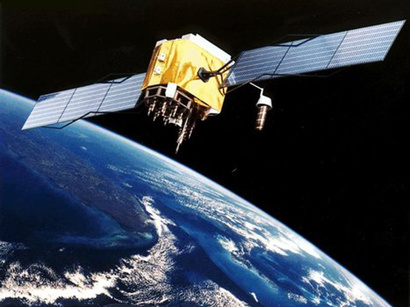 By Aynur Jafarova
Turkmenistan will launch its first national satellite TurkmenAlem 520E into orbit in November 2014.
This was announced by Chairman of the National Space Agency Alladurdy Atayev, local media reported on April 12.
Turkmenistan's first communication satellite will be launched into orbit with the help of Falkon 9 rocket-carrier.
The satellite's communication modules, vacuum systems will be tested and the relevant electromagnetic testing will be held in the near future.
"The work conducted in the control center, located in the Akhal region, is under completion," Turkmen media noted.
The control station will be built in Dashoghuz region in May.
France's Thales Alenia Space Company is constructing for Turkmenistan a satellite and a land-based satellite control system, will launch it into space, ensure non-stop assistance in the management of the satellite within 15 years and prepare qualified specialists in this field.
Currently, Turkmenistan uses the services of the Russian satellite Yamal, owned by Gazprom Space Systems JSC. The digital national TV channel and many Russian TV channels are broadcasted in Turkmenistan with the use of this satellite.
The Turkmen communication satellite will provide TV broadcasts, radio telephone, telegraph and other types of communication between ground stations, placed at a distance of up to 15,000 kilometers from each other.
The launch of its own satellite will allow Turkmenistan to increase the number of TV channels and urgently inform about emergencies, and apply integrated information exchange, including organization of distance education and telemedicine.
Furthermore, this will ensure a high-quality telephone service even in the remote regions of the country, while eliminating the need to lay expensive cables, and monitoring of oil and gas pipelines (SKADA system), as the space communication equipment will connect the gas industry entities through satellite channels of communication and video conferencing.
The launch of the communication satellite is also a cost-effective step. The geographical position of Turkmenistan will allow it to act as a transit country in European and Asian channels broadcasting after the launch of the satellite covering a large area.