Consortium to implement TAPI gas project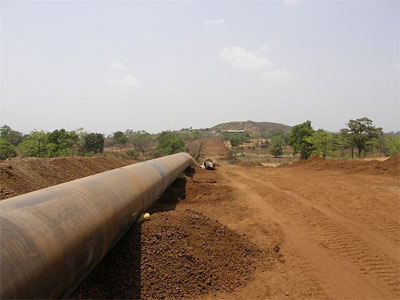 By Aynur Jafarova
The Turkmenistan-Afghanistan-Pakistan-India (TAPI) gas pipeline project will be implemented by a TAPI Ltd. consortium, Turkmen Dovlet Khabarlary (TDH) state news agency said on January 31.
TDH noted in an analytical material that currently, legal and technical issues on the creation of the consortium, as well as engagement of leading foreign companies that have necessary technical capabilities, advanced technology and practical experience in the construction of pipelines, are being studied.
All the necessary legal and commercial documents on TAPI project are ready. The contracts on purchase and sale of natural gas were signed between entities of participating countries.
"The Asian Development Bank (ADB) serves as a transactional advisor on TAPI gas pipeline project. Its main task is to develop the project company TAPI Ltd., as well as to search for the leader of the consortium to implement one of the largest energy projects in the vast Asian space," TDH said.
The TAPI project with a design capacity of 33 billion cubic meters of natural gas per year will extend from Galkynysh field in Turkmenistan through the Afghan cities of Herat and Kandahar to its final point at a settlement on the Pakistani-Indian border.
Experts believe that TAPI is not only a regional project envisaging the transportation of Turkmen gas, but also a global project. The implementation of the project will strengthen Turkmenistan's independence, and its gas supplies to world markets will increase significantly.
The main benefit of the project is an opportunity to contribute to the stabilization of Afghanistan, and its implementation could contribute to the rehabilitation process in the post-war country as it will create job opportunities and provide Afghanistan with guaranteed income from the transit.
TDH went on to note that the export of energy resources in a European direction is one of the priorities of Turkmenistan's international strategy.
"As for the domestic pipeline system, an 800-kilometer East-West gas pipeline is being constructed to ensure the efficiency of supplying large volumes of gas in the eastern and the westerly directions and creating a looped system of gas transportation arteries in the country", the report said.
Turkmenistan, which is rich with hydrocarbon reserves, is one of the key players on the energy market in the resource-rich Caspian region. The Central Asian state has the world's fourth largest natural gas reserves after Russia, Iran, and Qatar. It produces about 70-80 billion cubic meters of gas a year.