Coalition of Three members agree to remain in Iranian presidential race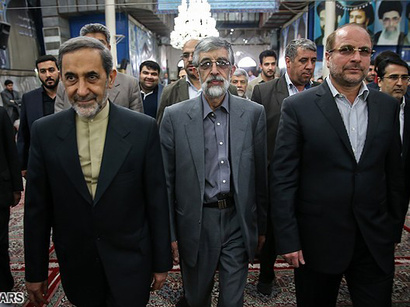 Members of the Coalition of Three have agreed to remain in the race until the end, Presidential candidate Ai Akbar Velayati said on May 28.
Addressing a press conference, Velayati said that he, together with Tehran Mayor Mohammad Baqer Qalibaf and Lawmaker Gholam Ali Haddad-Adel, have agreed to support any one of the three candidates who will emerge the winner.
Velayati said that if elected president, he will help resolve the Syrian crisis though regional cooperation.
He said the crisis in Syria should only be resolved through dialogue rather than military intervention.
Iran's presidential election will be held on June 14. Voters will select the successor of the current President Mahmoud Ahmadinejad who is not able to participate in the elections for a third term according to the country's constitutional laws.

The president of Iran is elected for a four-year term in a national election and the Guardian Council vets the candidates for qualifications.