11 April 2013 18:36 (UTC+04:00)
2 564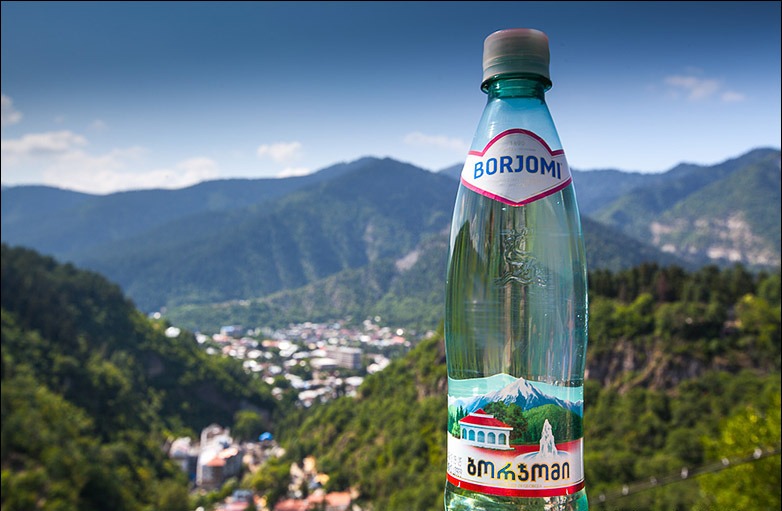 By Sabina Idayatova
The Georgian mineral water Borjomi has been allowed to enter the Russian market.
Head of the Russian consumer watchdog Rospotrebnadzor and chief sanitarian, Gennady Onishchenko told ITAR-TASS on Thursday that Borjomi has been registered in the Russian products registry and consequently, it has been allowed to enter the Russian market.
Borjomi IDS, which exports its products to more than 35 countries over the world, was among other Georgian companies which have been inspected first by a group of experts from Russia in February, but Rospotrebnadzor then unexpectedly stated that it could still not be allowed to export to Russia due to 'certain questions'.
Russia banned imports of Georgian wines and two popular brands of mineral water in 2006, citing poor quality of the products, in a move widely condemned in Georgia.
After government changed in the Georgia, the new government started talks with Russia to get Georgian product back to the Russian market. After the negotiations, both sides stated that the embargo on the Georgian products could be lifted in spring. This process is in progress now.
Earlier, Georgian Minister of Agriculture Davit Kirvalidze said that more than 60 Georgian wine and mineral water companies will be able to export to Russia.
He said that there are about 80 wine companies and four mineral water companies that want to export there, but according to preliminary data, only 60 of them will be allowed to export.
Kirvalidze also said that drinks won't be the only product to be exported; also Georgian vegetables will be allowed onto the Russian market 'very soon', while fruit and other agricultural product will start export from fall.
"The exports of the Georgian agricultural products to the Russian market will be implemented in phases," Kirvalidze added.
He added that the Turkish agricultural products also will be supplied to Russia through Georgia, and the agreement on this issue has already been reached.
Georgia and Russia, its giant northern neighbor, have maintained no diplomatic relations since a brief war in 2008. Tbilisi broke off relations with Moscow in August 2008 when Moscow crushed a Georgian assault to reassert control over the two rebel regions -- South Ossetia and Abkhazia -- and later recognized the breakaway regions. Georgia announced the two unrecognized republics as occupied territories in September 2008.
Related News