PM highlights "greater" trade between Georgia, China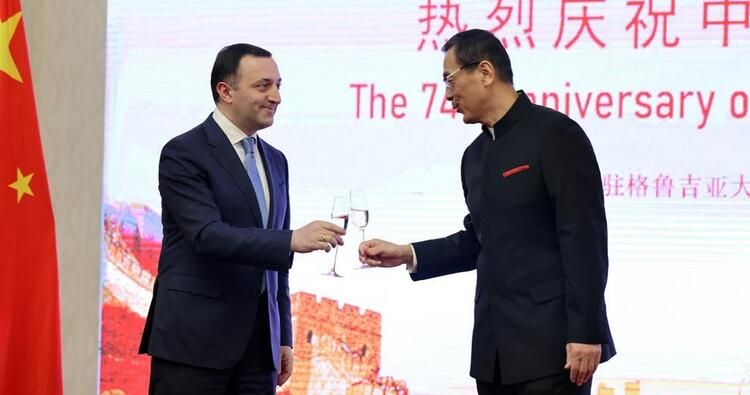 Georgian Prime Minister Irakli Garibashvili on Tuesday said the free trade agreement between Georgia and China had played a "crucial" role in ensuring "greater trade between our countries," Azernews reports, citing Agenda.
In his remarks at the official reception to mark the 74th anniversary of the founding of the People's Republic of China, Garibashvili noted the cooperation between the two governments was "at the highest level".
The free trade agreement between Georgia and China, which entered into force in January 2018, played a crucial role in ensuring greater trade between our countries that has reached $2 billion annually since its signing", Garibashvili told the audience.
"As we consider the depths of our cooperation, it is important to note that trade has always been one of the cornerstones of our bilateral relations. [...] As a result, China is constantly among the top three trade partners of Georgia", the Government head continued.
Garibashvili also welcomed "active" cooperation with China in culture and education, and further pointed out that "the growing interest of Georgian citizens in the Chinese language and culture is extremely gratifying that creates the basis for promoting the necessary relations between people".
It is in this sense that we have recently issued a decree establishing visa-free travel for Chinese citizens. This decision reflects our unwavering commitment to strengthening the friendly ties between our citizens. We hope that this initiative will contribute to the establishment of greater cultural ties and provide tourism flows between our countries", he noted.
The Prime Minister expressed his confidence that the "strategic partnership" would further deepen, bringing "prosperity and mutual benefits to our great nations".
---
Follow us on Twitter @AzerNewsAz