Trinidad and Tobago diplomat elected new president of UN General Assembly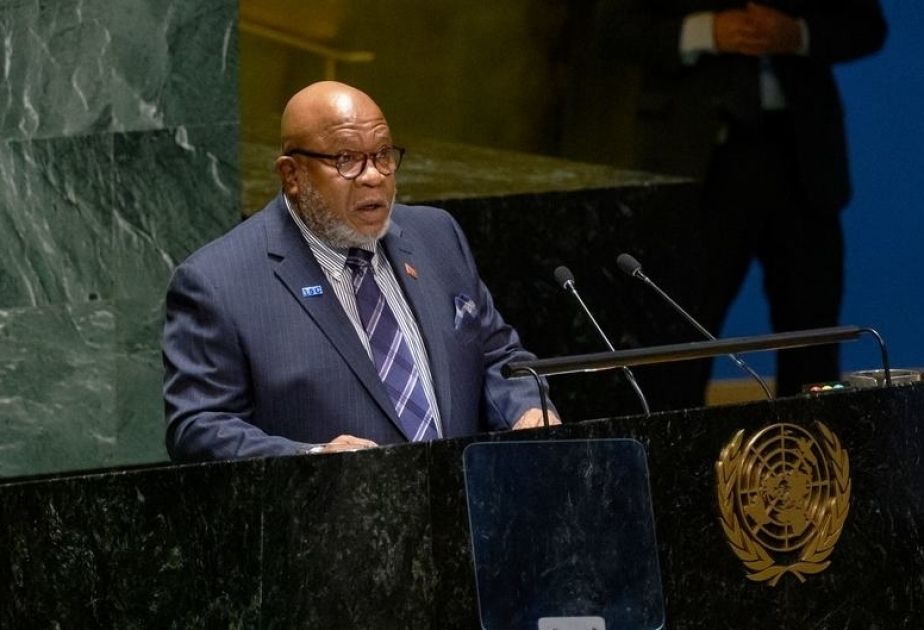 Trinidad and Tobago's permanent representative to the United Nations, Dennis Francis, has been elected the president of the upcoming 78th session of the UN General Assembly, Azernews reports via Xinhua.
Francis was elected by acclamation at a General Assembly plenary session, as his candidacy was not contended.
He will take up the new post in September 2023, to succeed current General Assembly President Csaba Korosi, a Hungarian diplomat.
"I commit to discharge the responsibilities of the office with transparency, accountability, vigor, and dedication, bearing in mind that all members have equal rights," Francis told the General Assembly after his election.
Francis said he will prioritize encouraging and facilitating meaningful dialogue in various formats in order to ensure that there is clarity of priorities and the strengthening of common purpose in the interests of coherence.
"It is my hope to bring forward, with your help and support, a renewed atmosphere of conciliation, cooperation and shared commitment in addressing the many challenges and seizing every opportunity, however nascent, before the General Assembly. I will seek to enhance current approaches and adopt new ones with probable solutions as we endeavor to deliver, or at least to strengthen, the basis for delivering peace, prosperity, progress, and sustainability," he said.
Francis asked for the support and engagement of the member states in efforts to accelerate action toward the achievement of sustainable development.
Korosi congratulated Francis on his election.
Francis' vision for the 78th session of the General Assembly -- peace, prosperity, progress and sustainability -- offers a comprehensive view of the work of the assembly as the institution rebuilds trust, tackles climate change and strives to get the Sustainable Development Goals (SDGs) back on track, said Korosi.
"With his extensive experience and his unique perspective coming from a small island developing state, I am confident that the General Assembly will be in capable hands during the next session," he said.
UN Secretary-General Antonio Guterres, in his remarks, said Francis arrives at a deeply challenging moment for the human family with conflicts and climate chaos; escalating poverty, hunger and inequality; mistrust and division.
Meanwhile, the roadmap to a better future -- Agenda 2030 -- is in danger, and the SDGs are slipping out of reach, he said. "Across all of these issues, the world looks to this assembly to unite member states around common solutions."
In addition to his years working closely with multilateral agencies, Francis is also a respected negotiator and long-serving diplomat, including as his country's longest-serving ambassador ever. Coming from Trinidad and Tobago, he brings a critical perspective to this assembly, said Guterres.
"So many of the issues we address here hit small island developing states like his the hardest. This includes the disastrous impacts of climate change, and the effects of a deeply unjust global financial system that routinely denies developing countries the debt relief and restructuring as well as financing they need to invest in their people," said the UN chief.
"The United Nations General Assembly stands as a beacon of hope and unity in a world that so often lacks both. Through dialogue and consensus-building, you are all demonstrating that we can gather around shared solutions to the challenges facing our world," he said.
Francis, the longest-serving ambassador of Trinidad and Tobago by 2016, has had a career spanning 40 years in the country's diplomatic service.
He became the permanent representative of Trinidad and Tobago to the United Nations in September 2021.
---
Follow us on Twitter @AzerNewsAz