EU to raise financial aid for post-qauke reconstruction in Türkiye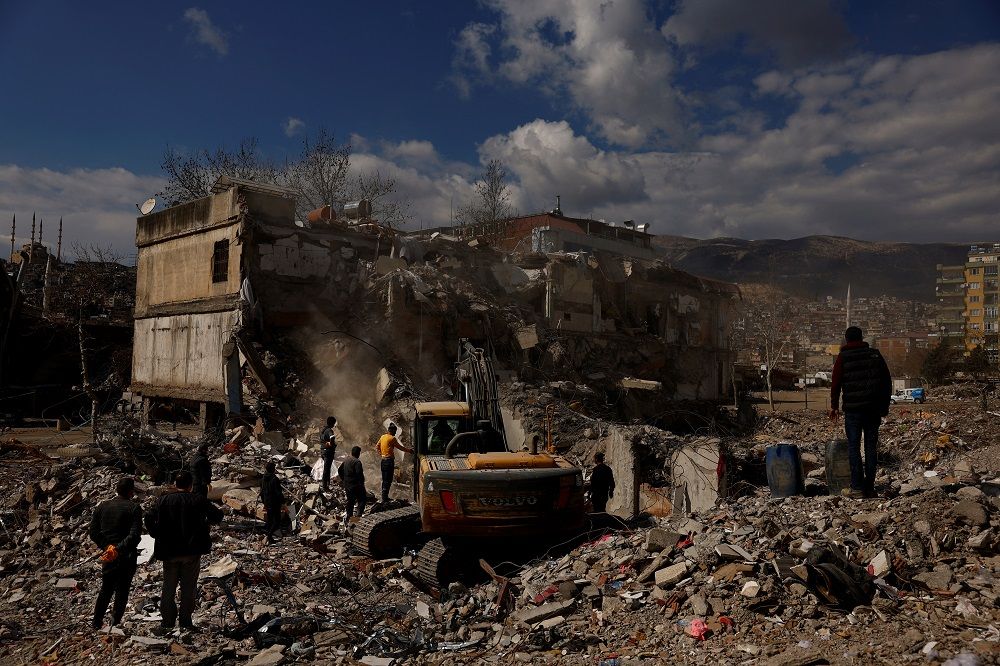 The European Investment Bank will contribute to the reconstruction of the regions hit by massive earthquakes in Türkiye, an EU official said on Monday.
Hosted by the European Commission and the Swedish rotating presidency of the Council of the EU, an international donors' conference will be held later on Monday to raise funds for Türkiye and Syria after the Feb. 6 earthquakes.
EU and international institutions, EU member states and other countries, as well as nongovernmental and private companies are expected to make a pledge at the event.
The EU will provide Türkiye with non-refundable grants and loans, an EU official speaking on condition of anonymity told Brussels-based reporters ahead of the donors' conference.
"We are expecting an announcement that there could be a renewed engagement of the European Investment Bank in Türkiye, mostly with loans" to finance reconstruction works, the source said.
The EU and its member states are supposed to offer more humanitarian aid, and financial and technical support for the reconstruction in the country, the EU official stressed.
However, another EU official said the bloc will only pledge humanitarian aid for the people in Syria, and the support does not imply the normalization of relations with the Assad regime or the lifting of sanctions.
The European Investment Bank is an EU institution that borrows money on capital markets and lends it with favorable conditions to support projects in the EU and partner countries.
Nearly 50,000 people were killed in Türkiye by magnitude 7.7 and 7.6 quakes that hit on Feb. 6, according to officials.
Some 13.5 million people have been affected in Türkiye by the powerful quakes which struck the provinces of Kahramanmaras, Hatay, Gaziantep, Adiyaman, Malatya, Adana, Diyarbakir, Kilis, Osmaniye, Sanliurfa, and Elazig.
They also rattled several neighboring countries and caused widespread destruction in northern Syria, where at least 4,500 people were killed and more than 8,700 others injured.
---
Follow us on Twitter @AzerNewsAz