23 July 2019 15:00 (UTC+04:00)
1 406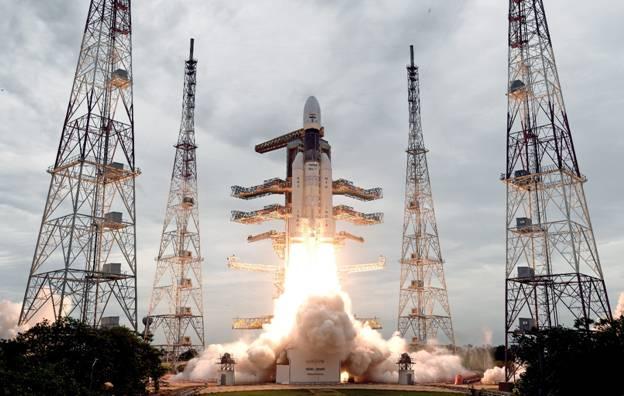 In a historic move, the Indian Space Research Organisation (ISRO), has launched the 'Chandrayaan-2', India's second mission to the Moon, on 22 July 2019 at 14:43 IST (Indian Standard Time) from the Sriharikota Space Station. The indigenously developed India's Geosynchronous Satellite Launch Vehicle GSLV MkIII-M1 was used to launch the 3840 kg Chandrayaan-2 spacecraft into earth's orbit.
The Chandrayaan-2 mission is comprised of three primary components: a fully indigenous Orbiter, a Lander, and a Rover. The Lander will separate from the Orbiter and will enter into a orbit around the Moon. It will then perform a series of complex braking manoeuvers to soft land in the South Polar region of the Moon on September 7, 2019.
The mission objective of Chandrayaan-2 is to develop and demonstrate the key technologies for end-to-end lunar mission capability, including soft-landing and roving on the lunar surface. On the science front, this mission aims to further expand our knowledge about the Moon through a detailed study of its topography, mineralogy, surface chemical composition, thermo-physical characteristics and atmosphere leading to a better understanding of the origin and evolution of the Moon.
Chandrayaan-2 has several science payloads to facilitate a more detailed understanding of the origin and evolution of the Moon. The Orbiter carries eight payloads, the Lander carries three, and the Rover carries two. Besides, a passive experiment is included on the lander. The Orbiter payloads will conduct remote-sensing observations from a 100 km orbit while the Lander and Rover payloads will perform in-situ measurements near the landing site.
---
Follow us on Twitter @AzerNewsAz
Related News