24 November 2018 11:26 (UTC+04:00)
1 474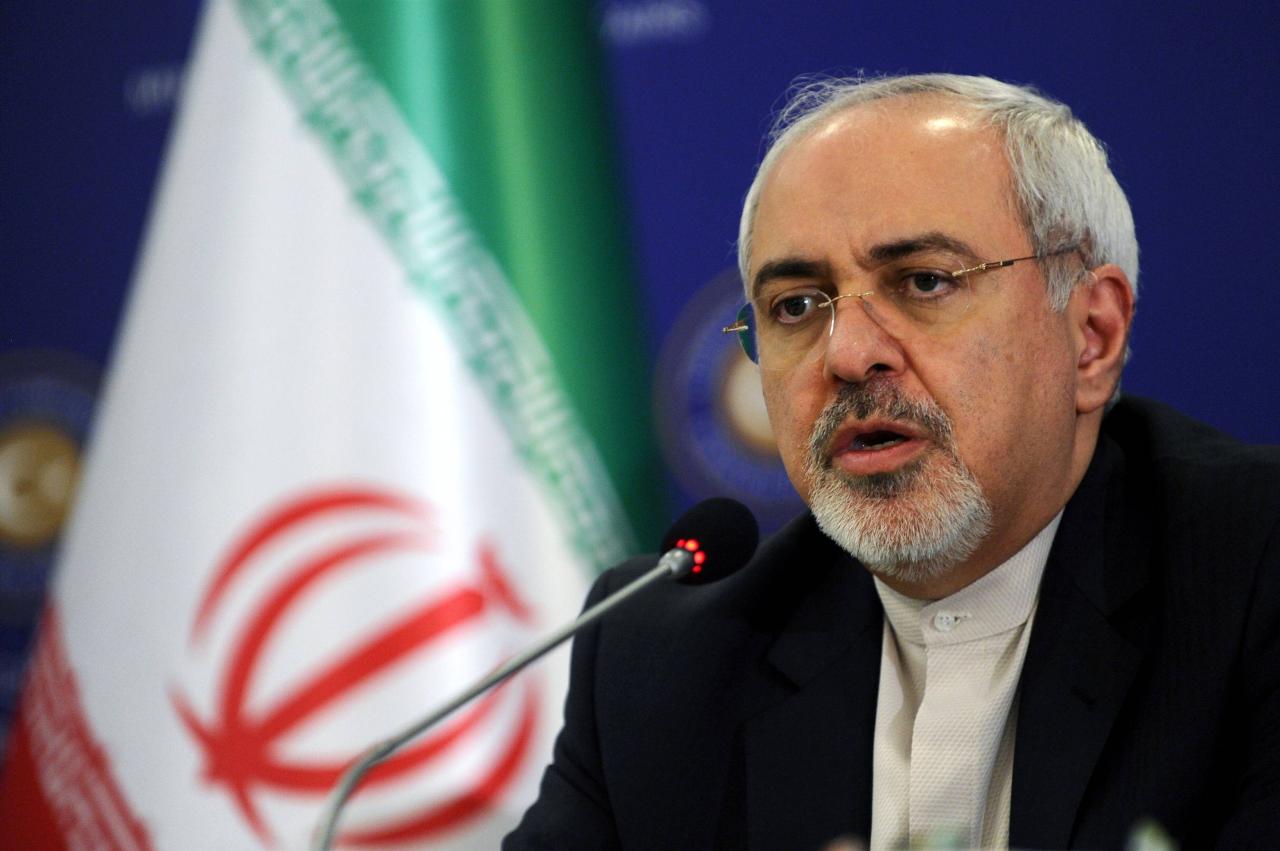 By Leman Mammadova
A nuclear agreement signed between Iran and six world powers, as well as U.S.-Iran relations have lately been a hot topic for discussion.
As is known, Trump administration demands a new nuclear agreement claiming that the current one signed back in 2015 is based on Iran's interests.
Speaking at an international conference in Rome, Iranian Foreign Minister Mohammad Javad Zarif has ruled out renegotiation over Iran's nuclear deal. Despite the U.S. demand, Iran does not intend to renegotiate it, he noted. The minister said that the Iranian people would endure U.S. sanctions.
Sanctions imposed by Trump administration against Iran covering energy, transportation, logistics and insurance sectors came into force on November 5.
In May, the U.S. announced its withdrawal from the nuclear deal with Iran. Trump condemned Iran over uranium enrichment and banned arms production in violation of the terms of the agreement. However, after the inspections carried out in Iran, the IAEA stated that Iran had no nuclear weapons, thus, there was not any reason for imposing sanctions. The officially recognized nuclear deal called the Joint Comprehensive Plan of Action prevents Iran from gaining nuclear weapons for at least ten years.
Current nuclear deal with Iran was one of two alternatives suggested by former U.S. president Barack Obama. At the time, Obama stated that Iran's nuclear activities should be stopped through either diplomatic negotiations or by force.
Trump administration says that the U.S. does not recognize the agreement in which Hezbollah, Syria, Yemen and the missiles and human rights are not covered. Trump demands signing a new nuclear agreement with Iran. This agreement should allow Iran to limit ballistic missile tests, to allow more Iranian nuclear facilities to be checked, and to eliminate time limits on uranium and centrifugation restrictions, and to reduce regional activities.
In order to stop Iran's oil exports the U.S. has also targeted the third countries that cooperate with Iran. Italy, Greece, Turkey, India, China, South Korea, Japan, Taiwan have been partly excluded from the sanctions list and allowed to continue exports.
This decision of the U.S. has been criticized by world states.
Russia stands by Iran, stating that the U.S. sanctions against Iran are illegal and clearly violate UN Security Council resolutions.
Turkey, which at present imports 10 billion cubic meters of natural gas from Iran, stated that it will not join the sanctions.
EU countries and China are among the countries expressing their protest against such a behaviour of the U.S.
According to the EU, the nuclear agreement is not a bilateral agreement and it cannot be cancelled unilaterally by any party. As long as Iran fulfills its nuclear obligations, the European Union will remain committed to a consistent and full implementation of its nuclear deal.
Some authors believe that the United States should not reduce the pressure on Iran but at the same time should target European countries willing to cooperate with Iran. However, it can extend the gap with European countries, and facilitate their cooperation with Russia and China.
Others are suggesting that the United States should simply add other key provisions to the 2015 nuclear agreement. Nevertheless, such measures will make Iran act and not in a way that other countries would accept. On the contrary, Iran may once again reinforce nuclear proliferation measures.
There are two reasons for Iran's acquisition of nuclear weapons, according to the analysts and experts: defensive and offensive. First of all, Iran wants to gain power balance by strengthening its defense. On the other hand, the country could support Bashar al-Assad in Syria and other Shia groups in the Middle East region.
---
Follow us on Twitter @AzerNewsAz
Related News