Russian robot policemen may appear in Kazakhstan, Uzbekistan, China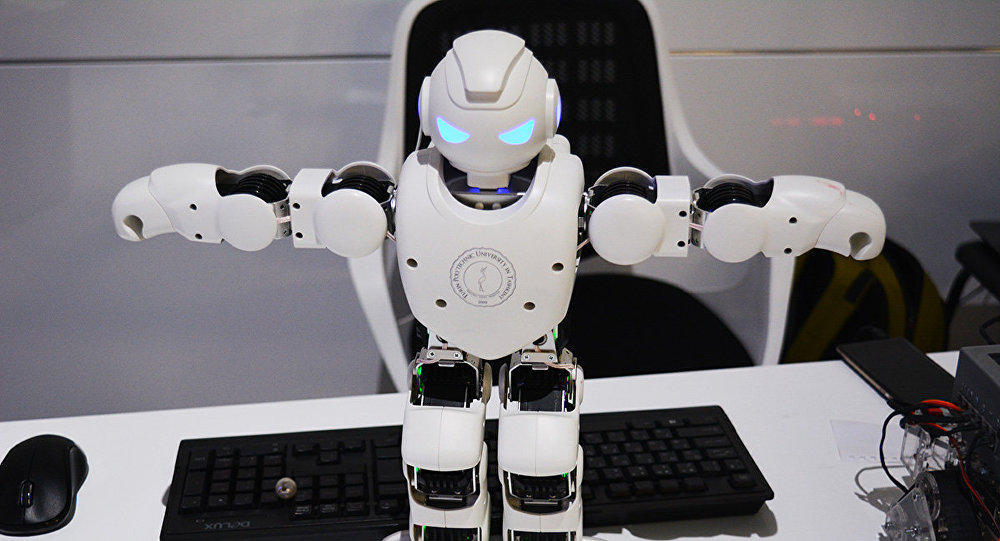 By Trend
Russian developer of service robots "Promobot" may supply robotic police officers for service in Uzbekistan in 2019-2020, the Uzbek media quoted the company's Development Director Oleg Kivokurtsev.
He noted that in July 2018, the robot policeman has already been enlisted in the Department of Internal Affairs of Kazakhstan, and the company plans to extend this project to other countries, in particular, to Uzbekistan and the countries of Middle East region.
The main task of the robot is to warn law enforcement agencies when it detects danger, Kivokurtsev said.
"The robot will patrol an area 24 hours a day, conduct video shooting, recognize faces, by integrating with the police database of record-keeping of criminals. It will also reveal such key words as "terrorism", "bomb" and others, and send alerts to the service. There is also a function of reading of fingerprints to ensure that in case of detection of a suspicious person his identity could be verified on the spot", he added.
Kivokurtsev said this project may be interesting for China as well, where a large-scale surveillance program is carried out to prevent cases of order violation.
Promobot signed in 2015 a partnership agreement with a Chinese company, which became its official distributor in the country. During this time, about 10 robots were delivered to China. In the future, Promobot plans to expand its presence in China.
Kivokurtsev noted that the market of industrial robots is developed in China, while the direction of service robots, in which Promobot is specialized, is just starting up.
The Promobot company was founded in 2015. Today, it is the largest manufacturer of autonomous service robots in Russia, Northern and Eastern Europe. Headquarters and production facilities of the company are situated in Perm city. The company conducts its own developments in the field of mechatronics, electronics, face and speech recognition. The company's products are supplied to 25 countries.
---
Follow us on Twitter @AzerNewsAz