Uzbekistan launches construction of new power transmission line in Afghanistan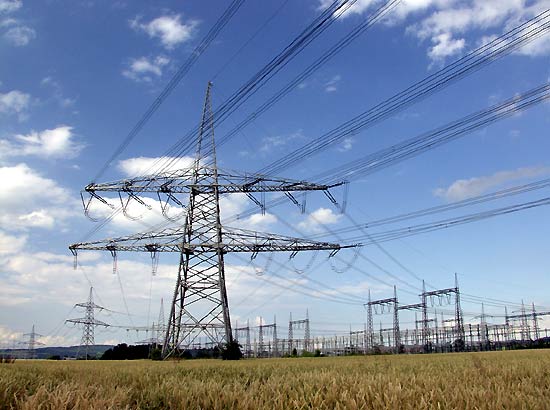 By Kamila Aliyeva
Uzbekistan has launched construction of a new power transmission line "Surkhan-Pul-e-Khumri" to Afghanistan.
"Now the feasibility study for the project is being finalized, and a contract with Uzbekistan will soon be signed for the construction of a power transmission line. The Asian Development Bank (ADB) will provide financing. We hope to complete this project for a maximum of two years," Senior Adviser to the President of Afghanistan on Economic Affairs and Infrastructure Muhammad Humayun Qayumi told Podrobno.uz.
Uzbekenergo has already begun construction of the site on the territory of Uzbekistan, and once the feasibility study is approved, the work will begin in Afghanistan, according to the official.
"It will happen in the very near future," he said.
The total preliminary cost of construction of the line will be $150 million, of which $32 million will be directed to Uzbekistan. The remaining $118 million will be sent for works in Afghanistan. The length of the line will be 260 kilometers, of which 45 will lie on the territory of Uzbekistan and 215 - in Afghanistan.
The payback period of the project is 12 years. The capacity of the new transmission line is estimated at 1,000 MW, which will allow exporting 24 million kWh per day, about 6 billion kWh per year.
The agreement on the construction of the power line was signed during the visit of Afghan President Ashraf Ghani to Uzbekistan last December. The project is expected to be completed by the end of 2020.
To date, Uzbekistan is one of the main suppliers of electricity for Afghanistan, where there is an acute shortage of electricity. Representatives of the Afghan side said earlier in the course of the talks that due to growing consumption they intend to further increase purchases of Uzbek energy.
Uzbekistan has been supplying electricity to Afghanistan since 2002 with annual direct contracts, taking into account the needs of the Afghan side. In 2002, the supply volume was only 62 million kWh. With each coming year this volume increased up to 200 million kWh. In 2018, a contract was signed for the supply of approximately two billion kWh of electricity.
---
Kamila Aliyeva is AzerNews' staff journalist, follow her on Twitter: @Kami_Aliyeva
Follow us on Twitter @AzerNewsAz