16 January 2017 18:04 (UTC+04:00)
2 760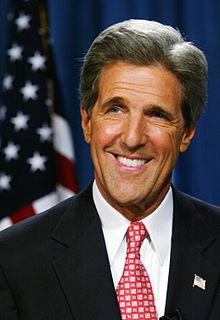 By Kamila Aliyeva
U.S. Secretary of State John Kerry on Sunday expressed the hope that administration representatives of the U.S. president-elect Donald Trump will accept the invitation to participate in the peace talks on Syria in Kazakh capital Astana, RIA Novosti reported.
Speaking to reporters after a Mideast peace conference in Paris, Kerry said he supports the meeting that Russia, Turkey and Iran are co-sponsoring in Kazakhstan and that it "would be good" for the U.S. to be part of it.
"My hope is the next administration will decide to go," he said. "I think it would be good for them to go."
It is reported that the meeting will be held in the Kazakh capital on 23 January and the next round of talks in Geneva on 8 February.
He expressed his hope that the meeting will make progress and lead to a resumption of the Geneva peace talks on Syria. Geneva talks are aimed at producing a transitional government and an eventual election in Syria.
Last Saturday Turkish Foreign Minister Mevlut Cavusoglu said that Russia and Turkey have decided to invite the United States for talks on Syria in Astana. The presidents of Russia and Turkey agreed to continue the process of peace talks with the conflicting Syrian parties on a new site earlier. According to the Russian leader, Vladimir Putin, the meeting could complement to the process of Geneva talks.
As previously reported, on the basis of latest consultations in Ankara 27 armed groups signed a document with the terms of the formation of the general delegation that will travel to Kazakhstan. Among the signatories - "Adzhnad al-Sham", "The Syrian front", "Free Army Idlib", "Jaish al-Islam", "Fastakim" and "Provisional Government".
The document contains a number of conditions under which the opposition will form a single delegation to the talks in Astana. One of the conditions is the 10-day ceasefire in southern Damascus, SAR starting from 13 January, under international supervision.
"Most factions have decided to come to negotiations in Astana. The talks will concern the ceasefire, humanitarian issues, humanitarian assistance, and release of prisoners," said a representative of the association "Fastakim" Zakaria Malahifdzhi who is now in Turkey.
The forming delegation will be different from the one that was presented at the talks in Geneva last year.
---
Follow us on Twitter @AzerNewsAz
Related News