14 June 2016 23:31 (UTC+04:00)
2 888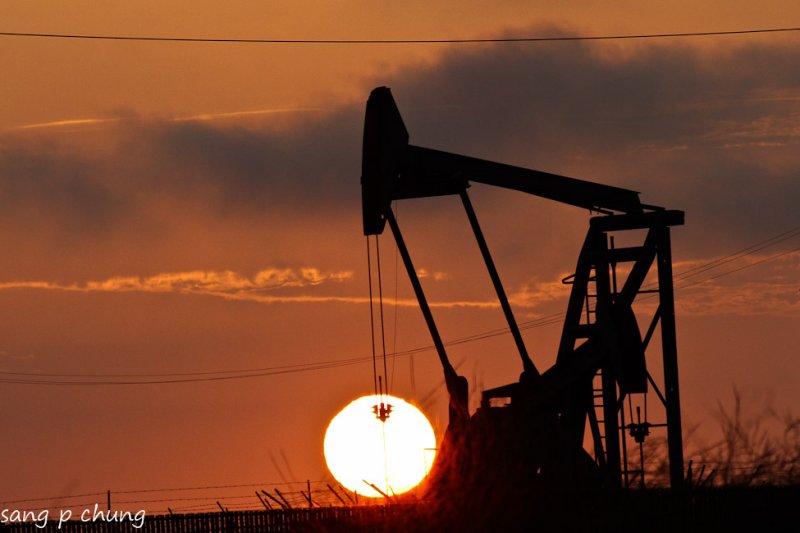 By Fatma Babayeva
At a time when concerns over the possible Brexit's impact on the global oil demand grow, oil prices keep falling, just after hitting almost $52 a barrel last week.
The referendum scheduled for June 23, which will decide whether Great Britain should leave or stay within the EU, makes the investors worry.
The number of the British population who wants the kingdom to leave the EU increased to 53 percent, according to the latest opinion poll.
If Britain leaves the Union, it may cause economies of the other member states to suffer, which will put pressure on the global economy overall that will lead to lower demand for oil.
On the New York Mercantile Exchange (NYMEX), the price of July contracts of WTI crude oil dipped by 1.43 percent to $48.18 a barrel on June 14 by 7:56 am, whilst August futures of Brent benchmark crude experienced a decline by 1.47 percent to $49.61 a barrel in London ICE on the same day.
A barrel of Azeri Light crude cost $50.69 on June 14, which was $0.28 less compared to the previous day.
OPEC's oil basket price also plummeted to $46.25 a barrel on June 13.
In April-May, the market sent signals of rebalancing. Supply disruption in several major oil producing countries like Nigeria, Canada and Libya trimmed the oil glut in the global market for a while.
However, it is a matter of time when supply cut in above mentioned countries will return to the market. Most likely, Canada will restore production in oil sands soon. Nevertheless, the timeframe when political troubles in Libya and Nigeria will be eliminated is under question.
Besides, the U.S. crude inventories experienced fall for 3 straight weeks. It slumped by 3.23 million barrels to 532.5 million barrels the week before, mostly because of wildfires erupted in Alberta.
Increased refinery demand in the U.S. and Asia also helped to bolster oil prices.
Meanwhile, the Asian market is demonstrating weakness. Plus, the U.S. dollar is gaining strength which in turn, has had a downward pressure on oil prices.
Analytics of the U.S. JP Morgan forecast high volatility in oil prices this year. Although, the bank expects Brent and WTI prices to average $50 a barrel during the last three quarters of 2016.
While the oil market keeps adjusting to the several uncertainties like OPEC's policy on oil output, changes in the levels of shale oil production, reduction of costs, as well as, macroeconomic indicators, it is most likely that the volatility will be high, said the bank.
JP Morgan projects average Brent prices to amount to $45.3 a barrel in 2016, whilst forecasting WTI average $44.66 a barrel.
In 2017, the bank expects Brent and WTI prices to average $55 a barrel. The analysts of the bank expect oil prices to hit $60 a barrel only in the fourth quarter of 2017.
The International Energy Agency (IEA) has also revised forecast for global oil demand on June 14. In 2016, growth in global demand is expected to stand at 1.3 million barrels per day.
In 2017, the growth rate will be the same, and the global oil demand will reach 97.4 million barrels per day. Non-OECD (Organisation for Economic Cooperation and Development) nations will provide most of the expected gains in both years. The growth rate is slightly above the previous trend, mostly due to relatively low crude oil prices, according to the IEA.
IEA's estimates show that last month global oil output equaled to 95.4 million barrels per day, which is 590,000 barrels per day below a year earlier, and is the first significant drop since early 2013.
Non-OPEC supply growth is expected to return in 2017 at a modest 0.2 million barrels per day, after declining by 0.9 million barrels per day in 2016.
OPEC oil output fell by 110,000 barrels per day in May to 32.61 million barrels per day as big losses in Nigeria due to oil sector sabotage more than offset higher Middle East output, according to the agency's estimates.
Iran has clearly emerged as OPEC's fastest source of supply growth this year, with an anticipated gain of 700,000 barrels per day, the agency said.
Following three consecutive years of stock build at an average rate close to 1 million barrel per day, there is an enormous inventory overhang to clear, said IEA, adding that this is likely to dampen prospects of a significant increase in oil prices.
---
Fatma Babayeva is AzerNews' staff journalist, follow her on Twitter: @Fatma_Babayeva
Follow us on Twitter @AzerNewsAz
Related News