11 February 2016 17:12 (UTC+04:00)
2 145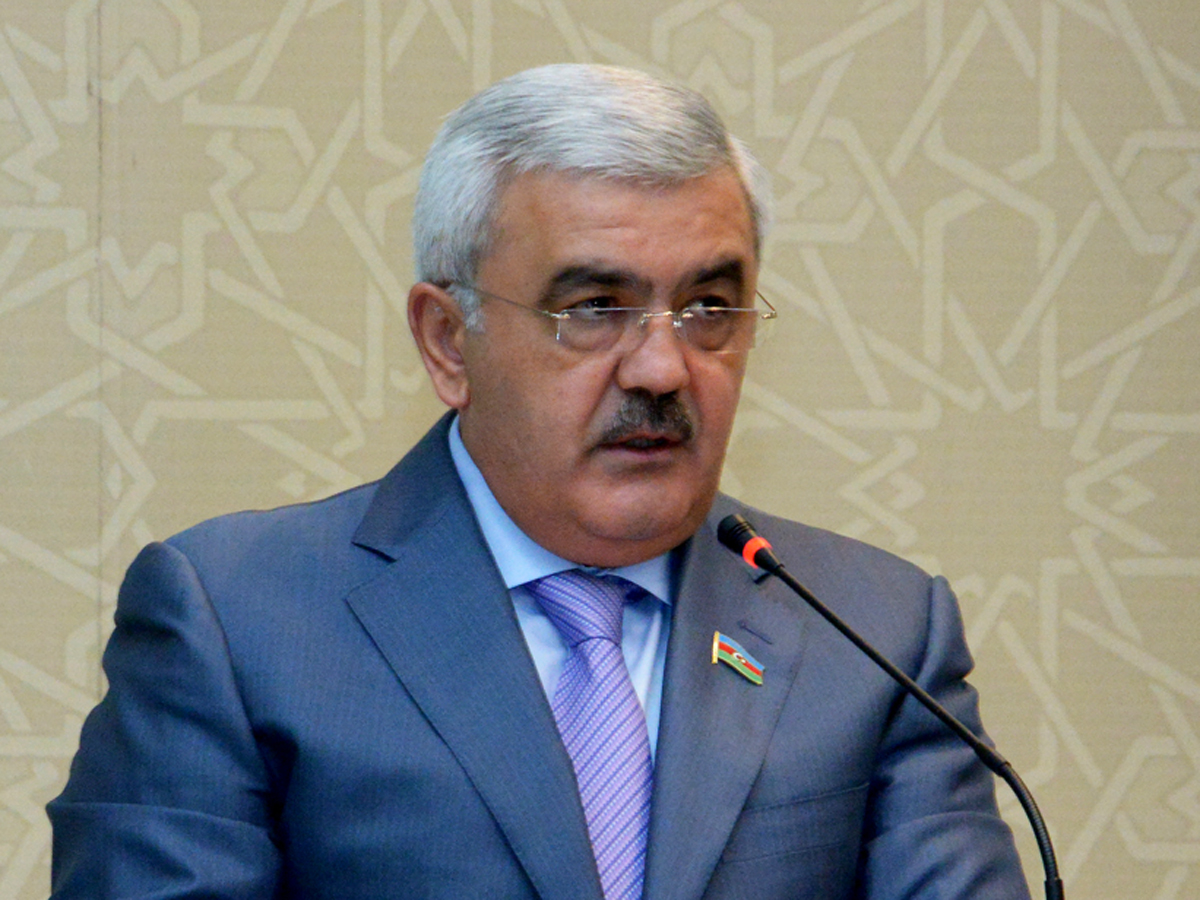 By Aynur Karimova
Oil-rich Azerbaijan has decided to purchase additional gas volumes from neighboring Russia with an effort to maintain oil production.
Azerbaijan's state energy company SOCAR is in talks with Russian gas giant Gazprom, Russia media reported quoting SOCAR Head Rovnag Abdullayev as saying to journalists.
"We need gas for injection into the layer to increase oil production. We have an opportunity to pump up to 3-4 billion cubic meters of gas into the layers," he noted.
SOCAR has sent its proposals to Gazprom, and is now waiting for the response, Abdullayev added.
Azerbaijan expects to hold temporary swap operations with Russia to increase oil production at the Azeri-Chirag-Gunashli block of fields in its section of the Caspian Sea.
The company has also fixed increased demand for natural gas in recent years following scaly gasification across the country, which exceeds 90 percent.
SOCAR turned out lacking additional gas volumes for Gasprom after deciding to redirect the gas volumes that were supplied to Russia to the domestic market.
"Furthermore, gas to be produced from the Shah Deniz field was contracted to be supplied to Georgia and Turkey and, we did not have vacant volumes for supplies to Russia," he stressed.
Thus, Abdullayev believes gas swap operations with Gazprom will allow the company to ensure gas supply to southern regions of Russia, and to test the local gas storage facilities. "Also, consistently high level of injection into them could reduce the volume of extraction of associated gas from the ACG, and enable to pump it into the layers at the maximum extent in order to boost oil production from the block."
Rosneft
Abdullayev spoke about Russia's Rosneft's increasing interest in the development of Absheron field in the Azerbaijani section of the Caspian Sea.
Earlier, Rosneft and SOCAR agreed to cooperate under the oil and gas production development projects in Russia and Azerbaijan, as well as in third countries.
The two companies plan to establish a joint venture for this purpose.
SOCAR geologists are sure that the reserves of Absheron, opened in 2011, could amount to 350 billion cubic meters of gas and 45 million metric tons of condensate.
Absheron project participants include SOCAR with a share of 40 percent, Total with 40 percent and Gaz De France Suez with 20 percent.
First gas from the Absheron field is expected to come in late 2021 or early 2022. The final investment decision on the project will be made in the fourth quarter of 2017. Drilling of the first well is scheduled for the third quarter of 2019.
Iran
Azerbaijan is working over the possibility of redirecting a part of oil volumes to Iran.
Abdullayev told journalists that this part of oil, which would be sent to Iran, was earlier exported via Russia to the European market.
SOCAR head also did not exclude the possibility of redirecting a part of oil volumes from Baku-Novorossiysk to Iran, and said redirecting oil volumes is a diversification and isn't dangerous.
After getting independence from the Soviet Union, Azerbaijan has supplied part of its oil volumes via the Baku-Novorossiysk pipeline.
SOCAR transships the oil produced at its own fields, as well as the oil of joint ventures and operation companies active in the county's onshore fields through Russia's Novorossiysk port. Oil is delivered to the port via the Baku-Novorossiysk pipeline operated by SOCAR.
The company exported 258 tons of oil via the Baku-Novorossiysk pipeline in January 2016, compared to 169,510 tons in January 2015.
SOCAR exported 1.27 million tons of oil via the Baku-Novorossiysk pipeline in 2015, compared to 932,160 tons of oil exported in 2014.
TANAP
Abdullayev also stressed that SOCAR has no plans to sell its stake in the Trans-Anatolian pipeline project, which envisages transportation of gas of Azerbaijan's Shah Deniz field from Georgian-Turkish border to the western borders of Turkey.
It was earlier reported that SOCAR Turkey Enerji planned to acquire a 7 percent stake in TANAP in August 2015 from SOCAR, which currently owns a 58 percent stake.
TANAP's initial capacity is expected to reach 16 billion cubic meters of gas per year.
Around 6 billion cubic meters of this gas will be delivered to Turkey, while the remaining volume will be supplied to Europe.
Turkey will get gas in 2018 and after completing the construction of the Trans-Adriatic Pipeline, it will be delivered to Europe in early 2020.
Currently, the shareholders of TANAP are SOCAR with 58 percent of shares, Botas with 30 percent and BP with 12 percent.
--
Aynur Karimova is AzerNews' staff journalist, follow her on Twitter: @Aynur_Karimova
Follow us on Twitter @AzerNewsAz
Related News