Croatia backs TAP project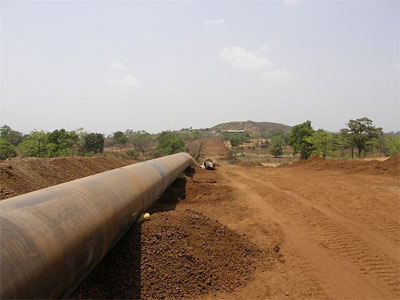 Croatia supports the Trans Adriatic Pipeline (TAP) project as it gives the country the possibility to diversify its gas supply, Croatian Deputy Foreign Minister Josko Klisovic said in an interview to Bloomberg.
According to Klisovic, TAP is less costly as it's shorter, and all the governments involved support it.
"This includes Italy, which is one of the biggest gas consumers in Europe," he said.
The TAP project is designed to transport gas from the Caspian region via Greece and Albania and across the Adriatic Sea to the south of Italy and further into Western Europe. Gas to be produced during the second stage of Azerbaijani Shah Deniz field development is considered as the main source for TAP.
The TAP route will be approximately 870 kilometres in length (Greece 550 km; Albania 210 km; offshore Adriatic Sea 15km; Italy 5 km). TAP's shareholders are Axpo of Switzerland (42.5%), Norway's Statoil (42.5%) and E.ON Ruhrgas of Germany (15%).
Currently the Shah Deniz consortium considers two options to transport its gas to Europe - TAP and Nabucco West. The final decision on the European pipeline route will be made at the end of June.
TAP is expected to interconnect with the Trans Anatolian Pipeline (TANAP) near the Turkish-Greek border, cross Greece and Albania and the Adriatic Sea coming ashore in Southern Italy. TAP's routing can facilitate gas supply to several South Eastern European countries including Bulgaria, Albania, Bosnia and Herzegovina, Montenegro, Croatia and others. The Albanian section of the pipeline will start at Bilisht Qendër at the Greek border, and will stretch some 209km to the coastal area north of Fier, where it will join the Adriatic.
According to Klisovic, from the Albanian town of Fier, an interconnector would lead toward Montenegro and further on to Croatia, joining the existing pipeline at Split and ending at the island of Krk in the northern Adriatic, where Croatia plans to build a liquefied natural-gas terminal. "An off-shoot pipeline to Hungary is also planned," he said.
Pre-feasibility and environment studies for the terminal, estimated at € 700 million ($929 million), according to Klisovic, are completed, and the government will proceed with seeking strategic partners in the autumn.