Half of Azerbaijani oil fund's investment portfolio held in US dollars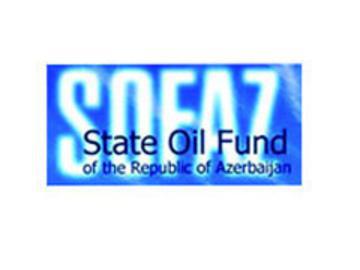 Around 49.8 per cent of the total investment portfolio of Azerbaijani state oil fund, SOFAZ, was accumulated in US dollars (about $16.9 billion) as of 2012,Trend news agency reported on Tuesday referring to the SOFAZ's report.
The total amount of SOFAZ's investment portfolio amounted to about $33.93 billion, or 99.42 per cent of the total amount of assets as of 2012.
Around 40.55 per cent of the investment portfolio is concentrated in euros (about 10.41 billion euro), 5.02 per cent in sterling (1.05 billion pounds), 1.37 per cent - Turkish lira, 0.62 per cent - Australian dollars, 0.29 per cent - Russian roubles and 0.58 per cent - Azerbaijani manat. The remainder is concentrated in gold.
As of January 1, 2013, SOFAZ's assets increased by 14.5 per cent and hit 34.129 billion compared to early 2012 ($29.8 billion).
SOFAZ was established in 1999 when its assets amounted to $271 million.