SOCAR, Masdar making another strides towards deepening renewable energy co-op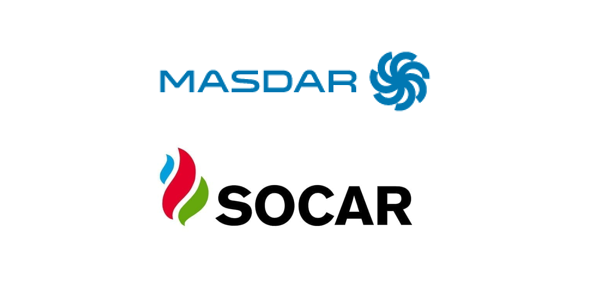 By Qabil Ashirov
Determined to use huge untapped renewable energy potential, Azerbaijani is making preparations for inroads into foreign energy markets to become yet another significant source of a green energy exporter.
Azerbaijan's plan is to meet 30 percent of its domestic needs for electricity from renewable energy sources by 2030, and also export green energy to Europe via Georgia along the seabed of the Black Sea.
Prior to the latest deal with Azerbaijan's oil major SOCAR, in January 2020, Masdar signed an agreement to develop a utility-scale solar photovoltaic (PV) project.
The 230-megawatt (MW) Garadagh Solar PV Plant is the country's first foreign investment-based independent utility-scale solar project structured as a public-private partnership. The plant is expected to start commercial operation in 2023 and will generate half a billion kilowatt-hours of electricity annually, enough to meet the needs of over 110,000 homes and reduce emissions by 200,000 tons a year.
In a similar vein, on January 15, 2023, SOCAR and the UAE's Masdar company signed an agreement on the joint development of offshore wind energy and hydrogen projects with a capacity of 2 GW, as well as the joint development of 1 GW solar photovoltaic energy, and 1 GW onshore wind energy projects.
Addressing the Abu Dhabi Sustainability Week on January 16 in Abu Dhabi, Azerbaijani President Ilham Aliyev spoke on the cooperation with Masdar and said.
"Yesterday, MASDAR and Azerbaijan's national energy company SOCAR signed an agreement to develop four gigawatts of wind and solar power plants in Azerbaijan, and this is only a short-term project. Mid-term projects will increase the volume up to 10 gigawatts," Ilham Aliyev said.
The Azerbaijani president added that the green energy potential of Azerbaijan is 200 GW, including 27 GW of wind and solar onshore, 10 GW of wind and solar energy in the territories liberated during the Patriotic War of 2020, and 157 GW of wind energy.
"This is absolutely doable. We have a roadmap for that. This project, only this project, our cooperation with MASDAR will transform Azerbaijan into a very important source of green energy exports," the president added.
---
Follow us on Twitter @AzerNewsAz