29 May 2018 15:15 (UTC+04:00)
2 514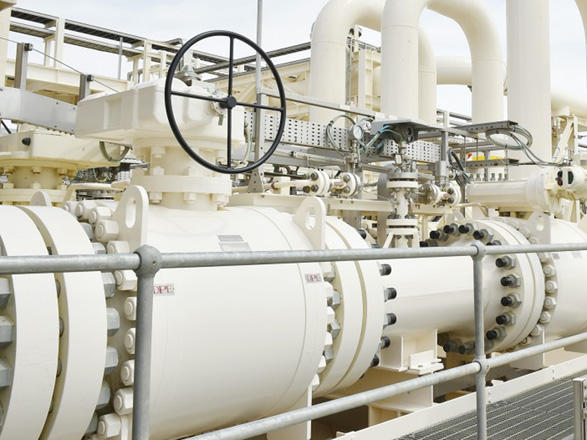 By Trend
Opening of the Southern Gas Corridor (SGC), which envisages transportation of Azerbaijani gas to Europe, comes at right time, Cyril Widdershoven, a Middle East geopolitical specialist and energy analyst, a partner at Dutch risk consultancy VEROCY and SVP MEA-Risk, told Trend.
"Looking at other options, SGC is one of the most viable, as Iran and other possible gas supplies will be constricted for the foreseeable future. At the same time, the opening of SGC comes at the right time, as it can take already market share before the new liquefied natural gas (LNG) exports from Egypt will be hitting the market. Competition will be there, but a natural gas pipeline has better access to several regions in the Balkans than LNG, and commercially natural gas pipeline supplies are still much cheaper," said the expert.
Widdershoven noted that the Southern Gas Corridor will in principle increase the energy security of Europe.
"Even that there is a growing tendency within European countries to look for other renewables sources, gas will be the main energy source for the coming decades. Even within the Netherlands reports are now showing that even with a total breakdown of the Groningen gas supply and production the country will be having an increased gas need for at least until 2030, some even state beyond 2040," he said.
The expert went on to add that securing additional supplies is a necessity, which is mainly commercially attractive if coming via pipeline.
More volumes can be even needed as natural gas is still the energy transition fuel of the future, he added.
Widdershoven pointed out that Azerbaijan is a very applicable, reliable and possible positive addition to available gas supplies to Europe.
Expanding commercial cooperation will increase Azerbaijan's position in the European Union, he added.

The official opening ceremony of the Southern Gas Corridor was held in Sangachal terminal, Baku May 29.
The Southern Gas Corridor, worth over $40 billion, is considered as one of the priority energy projects for the EU, which strives for diversification of gas sources. The project envisages the transportation of gas from the Caspian region to the European countries through Georgia and Turkey.
At an initial stage, the gas to be produced in the Stage 2 of development of Azerbaijan's Shah Deniz field is considered as the main source for the Southern Gas Corridor projects. Other sources can also connect to this project at a later stage.
As part of the Shah Deniz Stage 2, the gas will be exported to Turkey and European markets by expanding the South Caucasus Pipeline and the construction of Trans-Anatolian Natural Gas Pipeline (TANAP) and Trans Adriatic Pipeline (TAP).
---
Follow us on Twitter @AzerNewsAz
Related News