EU, Turkmenistan committed to Trans-Caspian gas pipeline project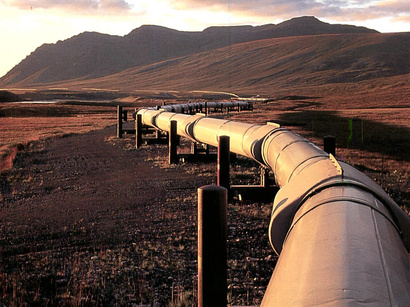 By Trend
The European Union and Turkmenistan are committed to implementing the Trans-Caspian pipeline project, designed to bring Turkmen hydrocarbon resources to European markets, said the Head of the EU Liaison Office in Ashgabat Lubomir Frebort in his welcoming speech on occasion of Europe Day, reports the Nebit-Gaz newspaper of Turkmenistan.
The high-ranking diplomat noted the important role assigned to Turkmenistan in the energy security strategy of the EU.
Negotiations on the delivery of Turkmen gas to Europe have been going on since 2011.
The Southern Gas Corridor, including the Trans-Caspian project, remains a priority for the EU.
In May 2015, the Ashgabat Declaration on Energy was signed by the ministers of energy of Azerbaijan, Turkey, Turkmenistan and Vice President of the European Commission in Charge of the Energy Union Maros Sefcovic.
The project for laying a 300-kilometer gas pipeline along the bottom of the Caspian Sea to the shores of Azerbaijan, as previously noted by the parties concerned, is optimal for the delivery of Turkmen resources to the European market. Further, the Turkmen gas can get in Turkey, which borders European countries.
The Trans-Caspian pipeline could become a part of several large-scale projects, including AGRI and TANAP, to which Azerbaijan and Turkey are parties.
---
Follow us on Twitter @AzerNewsAz