Bulgaria could become hub for Azerbaijani gas supply – envoy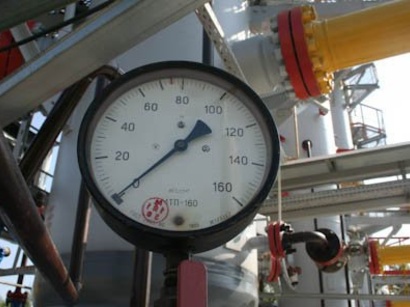 By Trend
Bulgaria may become a hub for supply of Azerbaijani gas to Europe, said Azerbaijan's ambassador to Bulgaria Nargiz Gurbanova.
"Energy has always been a cornerstone of partnership between Azerbaijan and Bulgaria. Starting from 2020, 1 billion cubic meters of gas will be supplied from Azerbaijan to Bulgaria, which means that about 1 million households in Bulgaria will be provided with gas, "she told Bulgarian media.
Gurbanova noted that gas will be supplied to Bulgaria via the interconnector Greece-Bulgaria (IGB), which will be connected to the Southern Gas Corridor.
"The gas will go from Azerbaijan through Georgia, Turkey, Greece, Italy and Albania, and will be delivered to Bulgaria from Greece via the interconnector," she explained.
Bulgaria's Bulgargaz has a long-term contract for 25 years with Azerbaijan's state oil company SOCAR for supply of 1 billion cubic meters of natural gas per year from Shah Deniz 2 and this is one third of Bulgaria's domestic consumption.
IGB will allow Bulgaria receive Azerbaijani gas, in particular, the gas produced from Azerbaijan's Shah Deniz 2 gas and condensate field. IGB is expected to be connected to the Trans Adriatic Pipeline (TAP) which will deliver the Shah Deniz gas to the European markets.
Initial capacity of IGB will be 3 billion cubic meters of gas. The project's cost is estimated at around 240 million euros.
The Southern Gas Corridor, worth $41.5 billion, is one of the priority energy projects for the EU. It envisages the transportation of gas from the Caspian region to the European countries through Georgia and Turkey.
At the initial stage, the gas to be produced as part of the Stage 2 of development of Azerbaijan's Shah Deniz field is considered as the main source for the Southern Gas Corridor projects. Other sources can also connect to this project at a later stage.

As part of the Stage 2 of the Shah Deniz development, the gas will be exported to Turkey and European markets by expanding the South Caucasus Pipeline and the construction of Trans Anatolian Natural Gas Pipeline and Trans Adriatic Pipeline.
---
Follow us on Twitter @AzerNewsAz