Azerbaijan reduces oil, natural gas production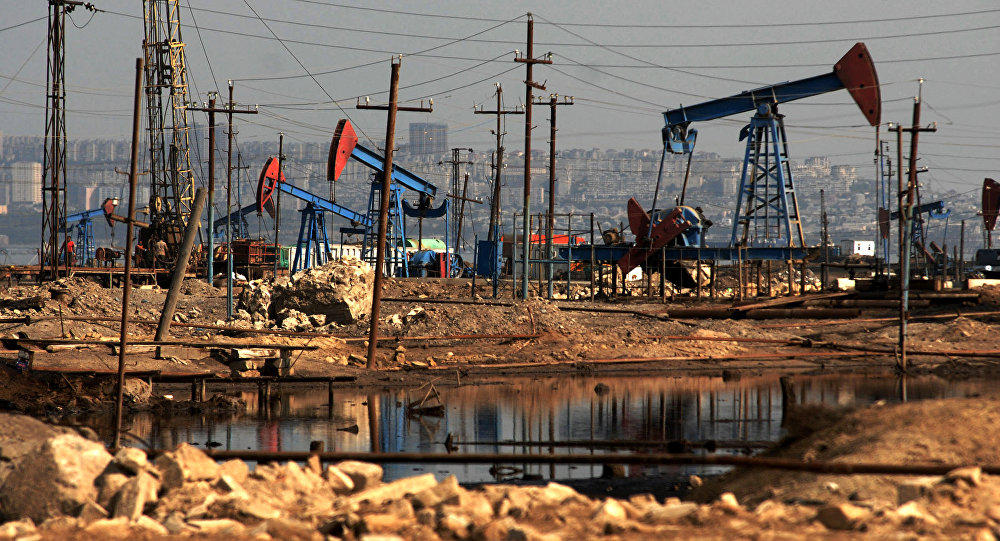 By Sara Israfilbayova
The country's energy giant SOCAR managed to increase drilling operations and put into operation 81 wells in 2017.
But there was a slight drop in oil and natural gas production. Thus, SOCAR produced 7.4 million tons of oil and 6.1 billion cubic meters of natural gas, which is 1.4 percent and 3.3 percent lower, respectively than in 2016.
In general, oil production in the country amounted to 38.7 million tons, natural gas production-to 28.6 billion cubic meters.
Accordingly, in comparison with last year, oil production decreased by 5.6 percent, and natural gas - by 2.6 percent.
However, according to the results of 2017, SOCAR carried out drilling works with a length of 138,000 meters, which is 30.7 percent more than in 2016.
The company reported that the increase in drilling operations allowed SOCAR to stabilize oil and gas production by build-up of the amount of drilling operations, of which 93 percent were spent on production wells and 7 percent of the total work for exploration wells.
SOCAR exported 20.7 million tons of oil, as well as petroleum and petrochemical products in the amount of 1.5 million tons in 2017.
"Most of the exported products fell on diesel and aviation fuel, high-density polyethylene, coke, propylene, liquefied gas and other processed products," the company said.
SOCAR includes such production associations as Azneft (the enterprises producing oil and gas onshore and offshore), Azerikimya (the chemical enterprises) and Azerigas (distributor of gas produced in the country), as well as oil and gas processing plants, service companies, and the facilities involved in geophysical and drilling operations.
The company participates in joint ventures (including ventures in Georgia and Turkey), consortia, and operating companies established with SOCAR's participation.
Azerbaijan has a large number of oil and gas fields and promising structures in the Caspian Sea. One of them is the block of oil and gas fields "Azeri-Chirag-Gunashli" (ACG), proven oil reserves of which are estimated at 1.2 billion tons, while gas reserves-350 billion cubic meters.
Another large field is the Shah Deniz gas condensate field, reserves of which are estimated at 1.2 trillion cubic meters of gas. Within the second stage of field development, the volume of gas production can be increased to 24 billion cubic meters per year, according to forecasts.
There are also such deposits as Absheron (350 billion cubic meters), Umid (200 billion cubic meters), and the promising structure of Babek (400 billion cubic meters).
Azerbaijani gas is currently exported directly by the State Oil Company of Azerbaijan SOCAR to Iran and Georgia, and by the Shah-Deniz consortium via the Baku-Tbilisi-Erzerum gas pipeline to Georgia and Turkey.
The overwhelming part of oil produced in Azerbaijan falls on ACG block. Almost all oil from the block is exported by the Baku–Tbilisi–Ceyhan (BTC) pipeline.
Azerbaijan's oil is exported from the country not only in raw form, but also in the form of oil products. The country's only oil producer is SOCAR.
Azerbaijan's oil products are exported to such countries as Turkey, Georgia, Italy, Egypt, Greece, Lebanon, Singapore, Ukraine, Afghanistan, Tajikistan, Uzbekistan, Malta, Libya, Romania, China, Spain, Bahamas and others.
---
Follow us on Twitter @AzerNewsAz