SCPX project: construction complete at majority of facilities in Georgia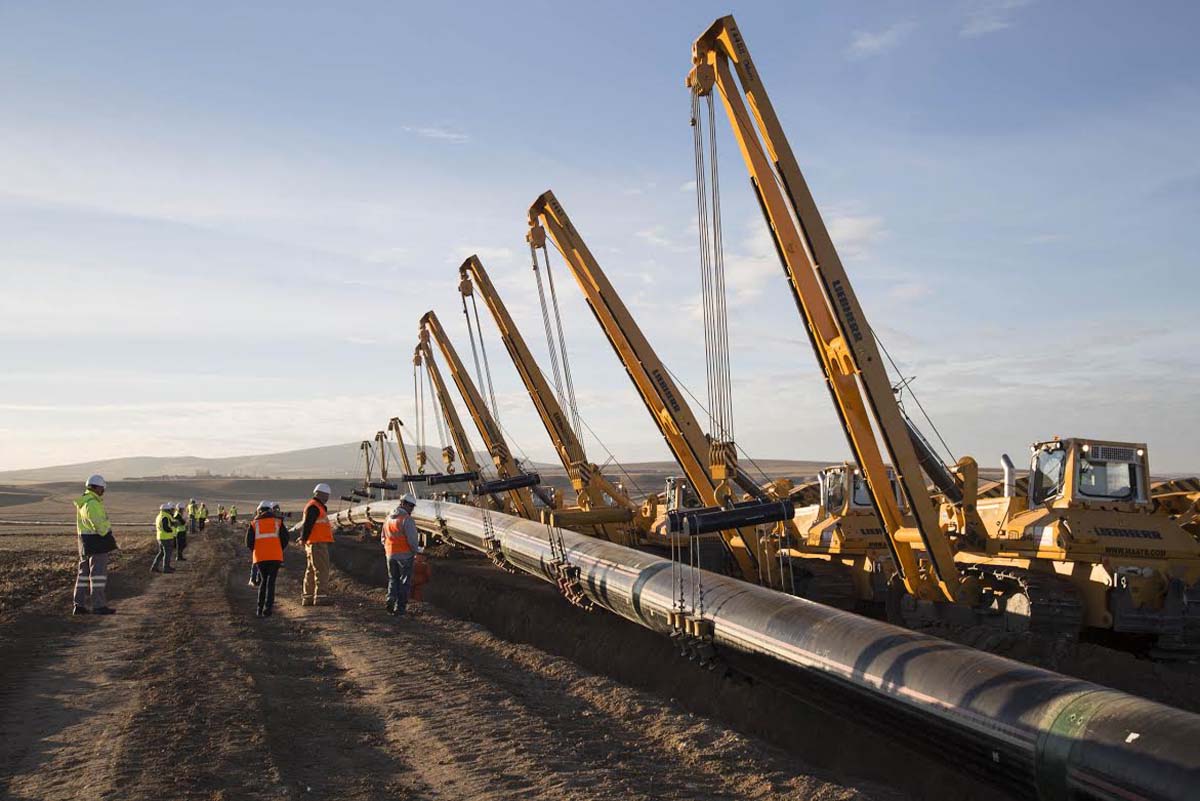 By Trend
Construction work has been completed at majority of facilities as part of the South Caucasus Pipeline Expansion (SCPX) project in Georgia, Trend learned from Georgia's Ministry of Economy and Sustainable Development.
"SCPX compressor stations' construction is progressing. The first compressor station (CSG1), as well as pressure reduction station at Georgian-Turkish border (Area 81), the 62-kilometer SCPX pipeline extension, including connection with TANAP at the Turkish border is completed," said the source in the ministry.
The construction of the second compressor station (CSG2) is 90 percent complete, added the source.
"The expansion of South Caucasus pipeline is one of the most important developments in terms of energy security of Georgia and larger region, said the source.
The length of the South Caucasus Pipeline exceeds 700 kilometers. It will transport gas produced from the Shah Deniz gas and condensate field in the Azerbaijani sector of the Caspian Sea.
The contract for development of the Shah Deniz offshore field was signed on June 4, 1996. The field's reserve is estimated at 1.2 trillion cubic meters of gas.
The shareholders are: BP, operator (28.8 percent), AzSD (10 percent), SGC Upstream (6.7 percent), Petronas (15.5 percent), Lukoil (10 percent), NICO (10 percent) and TPOC (19 percent).
---