28 August 2017 16:43 (UTC+04:00)
2 364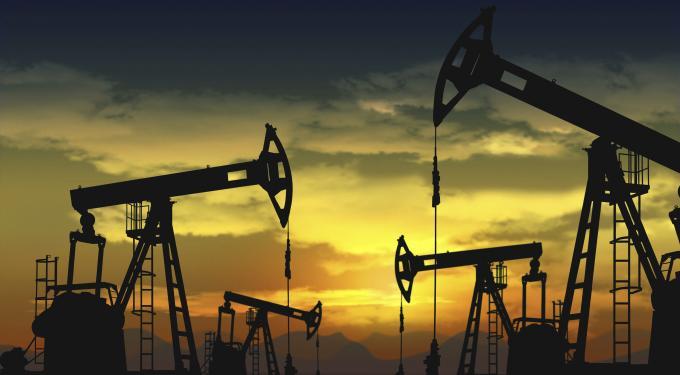 By Sara Israfilbayova
World oil prices jumped up on August 28 as the refineries across the U.S. Gulf Coast are shut down as a result of floods caused by Hurricane Harvey.
Brent crude is up 0.33 percent, at $52.15, U.S. West Texas Intermediate (WTI) crude is at $47.69, down 0.38 percent, RIA Novosti reported.
The market reacts to the consequences of Hurricane Harvey in the U.S., which led to a decline in oil production in the country. For example, the Bureau of Safety and Environmental Enforcement (BSEE) reported on August 26 that the production of "black gold" in the Gulf of Mexico decreased by almost 25 percent due to the hurricane.
"There may be meaningful and long-term damage to Texas' refining capacity," said Jeffrey Halley, senior market analyst at futures brokerage OANDA.
Hurricane Harvey hit the coast of the Gulf of Mexico, its strength was four points on a five-point scale. On August 26 it is weakened to the level of a tropical storm.
The U.S. National Hurricane Center said Harvey was moving away from the coast but was expected to linger close to the shore through August 29, and that floods would spread from Texas eastward to Louisiana.
Texas is home to 5.6 million barrels per day (bpd) of refining capacity, and Louisiana has 3.3 million bpd. Over 2 million bpd of refining capacity was estimated to be offline as a result of the storm.
Meanwhile, Suhail Al Mazroui, the United Arab Emirates (UAE) Energy Minister said that his country will reduce its oil export as part of the OPEC output cut deal by late 2017.
The country's ADNOC company has decided to reduce the Murban, Das and Upper Zakum oil supplies by 10 percent in October.
The company has declared monthly reduction in oil supplies for 2017 as a sign of UAE's commitment to reduce its crude output as part of the OPEC deal, said the minister.
The next meeting of the Joint OPEC-Non-OPEC Technical Committee (JTC) o OPEC is scheduled for September 22 in Vienna.
On November 30, 2016, the OPEC summit was held in Vienna, where OPEC members reached an agreement on reducing oil production by 1.2 million barrels per day. On December 10, 2016 was a meeting of oil producers outside the OPEC. Following the meeting, was signed an agreement to reduce oil production by a total of 558,000 barrels per day starting from January 2017.
The total reduction by OPEC countries and countries outside the cartel will be 1.8 million barrels per day.
The deal participants agreed to extend the production adjustments for nine months, on May 25, 2017.
---
Follow us on Twitter @AzerNewsAz
Related News