Novak reveals date of next OPEC/non-OPEC monitoring meeting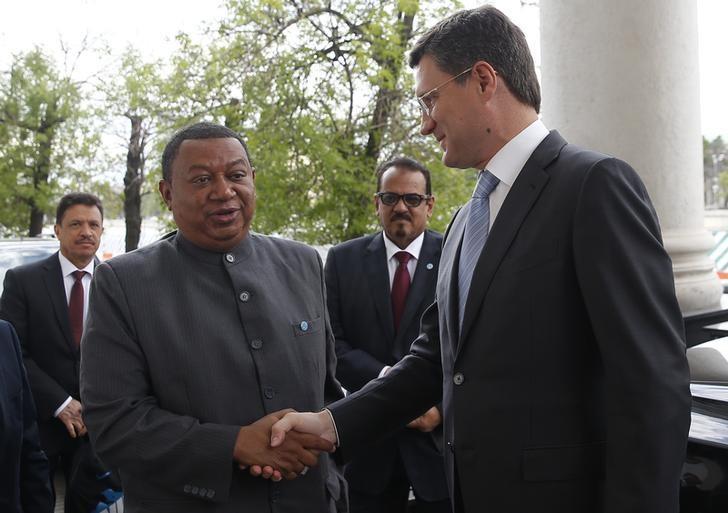 By Sara Israfilbayova
Next meeting of a monitoring committee of the Organization of Petroleum Exporting Countries (OPEC) and non-OPEC states can be held in Russia on July 22-24, Russia's Energy Minister Alexander Novak said.
"We discussed with Barkindo [Secretary General of OPEC] the possibility of holding a meeting of the committee on July 22-24. I think that we will coordinate this date with all committee members," the minister said.
He went on to say that Russia and OPEC are discussing the possibility of holding ministerial meetings on a permanent basis in the countries of the cartel and outside OPEC.
In December 2016, OPEC and non-OPEC producers reached their first deal since 2001 to curtail oil output jointly and ease a global glut after more than two years of low prices. That time, OPEC agreed to slash the output by 1.2 million barrels per day from Jan. 1, while non-OPEC oil producers such as Azerbaijan, Bahrain, Brunei, Equatorial Guinea, Kazakhstan, Malaysia, Mexico, Oman, Russia, Sudan, and South Sudan agreed to reduce output by 558,000 barrels per day starting from Jan. 1 for six months, extendable for another six months.
OPEC and non-OPEC countries held a meeting in Vienna May 25 and agreed to extend oil output cuts for nine months.
---
Follow us on Twitter @AzerNewsAz