26 May 2017 10:48 (UTC+04:00)
2 458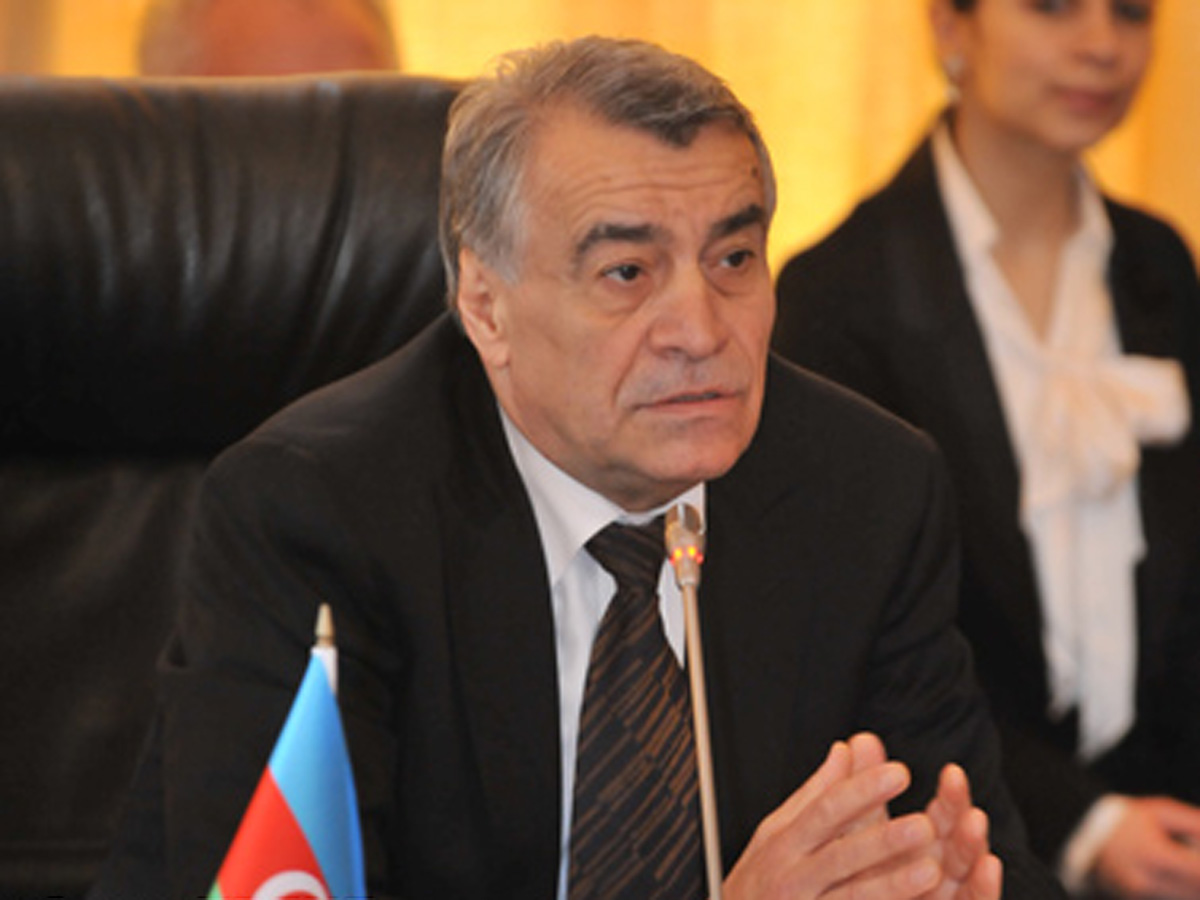 By Sara Israfilbayova
Azerbaijan's Energy Minister Natig Aliyev stated that the extension of the output cut deal meets the country'sinterests.
OPEC and non-OPEC countries held a meeting in Vienna May 25 to make a final decision on extension of the oil output cut deal reached in 2016. The oil producers agreed to extend oil output cuts for nine months. Azerbaijan also supported the decision.
In December 2016, OPEC and non-OPEC producers reached their first deal since 2001 to curtail oil output jointly and ease a global glut after more than two years of low prices. That time, OPEC agreed to slash the output by 1.2 million barrels per day from Jan. 1, while non-OPEC oil producers such as Azerbaijan, Bahrain, Brunei, Equatorial Guinea, Kazakhstan, Malaysia, Mexico, Oman, Russia, Sudan, and South Sudan agreed to reduce output by 558,000 barrels per day starting from Jan. 1 for six months, extendable for another six months.
Natig Aliyev said Azerbaijan sees no problem if this agreement is extended until late 2018.
"Having analyzed the results of the Vienna agreement, it was noted [at today's meeting] that the agreement had a positive impact on the market by stabilizing the oil prices at a range from $50 to $55 per barrel," he said. "OPEC leadership commended the execution of [the agreement] commitments both by OPEC and non-OPEC countries."
The energy minister said the OPEC Monitoring Committee proposed to extend the agreement for another nine months and the proposal was unanimously accepted.
"Officials from 24 countries deemed it appropriate to extend the deal for nine months as the six-month period does not fully cover the winter season, when prices change frequently," he explained.
The participation of Azerbaijan in joint oil production cuts is defined at 35,000 barrels per day.
Azerbaijan produced over 9,464 million tons of crude oil (including gas condensate) and about 6,955 billion cubic meters of natural gas in the first quarter of 2017.
The State Statistic Committee figures suggest that the first quarter saw oil production fall 9.9 per cent, while gas production rose 0.9 per cent in the country.
The country plans to produce more gas and less oil in 2017 by 0.8 percent up to 29.561 bcm.
---
Follow us on Twitter @AzerNewsAz
Related News