26 December 2014 16:10 (UTC+04:00)
2 079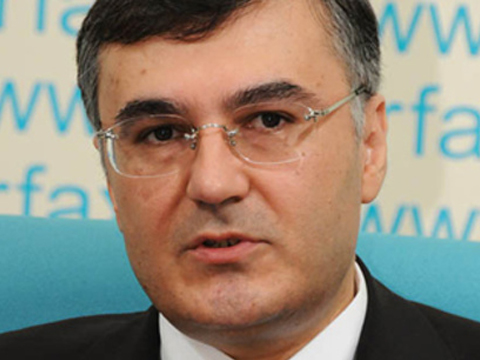 By Mushvig Mehdiyev
Azerbaijani scientists have developed a special "lie detector" to unmask Armenia's falsifications, said Fuad Akhundov, Deputy Head of the Public and Political Department at Azerbaijan's Presidential Administration.
"The recent attempts by Armenia to include Lavash in the Intangible Heritage List of UNESCO as Armenian bread, as well as its attempt to usurp Duduk as an Armenian musical instrument inspired the Azerbaijani scientists to examine into the old Armenian dictionaries. Interestingly enough, there is no trace of these words in the dictionaries" Akhundov said at a press-conference on December 25.
Akhundov added that the newly initiated project is particularly focused on the Armenian society.
He said Elshad Alili, a linguist in the Caucasian History Center, reviewed 18 ancient Armenian dictionaries but found nothing related to the words lavash and duduk which have Turkic roots.
"This comes as most ancient Turkic dictionaries contain these words since the 7th century," Akhudov noted.
"If the Armenians, as they claim, have been using those words from old time, we should find them in their dictionaries. Armenians created an Armenian-Russian dictionary in 1837 which doesn't include the words lavash and duduk. In other words, the Armenian lexicon has never owned these words," Akhundov said.
The "lie detector" will be the main instrument to stand against the mechanism of spreading of Armenia's lies, according to Akhundov.
"Armenia has added the description of Lavash in its modern dictionaries and even Wikipedia. But our linguist Alili is working on the original ancient dictionaries belonging to the 18th century," he said.
Akhundov noted that the main objective of the "lie detector" is to demonstrate the Armenian society that its government presents them a falsified history about Armenia.
He said Armenia was doing its best to prove the world that namely they are the indigenous people of the Caucasus with other nations being aliens who have borrowed the "words of Armenian origin."
"Now the modern technologies have allowed our scientists to present the truth to the world. Armenia even claims that the Georgian khachapuri belongs to the Armenian cuisine. It is enough to study the Armenian and Georgian dictionaries to see the reality," Akhundov added.
Akhundov said Azerbaijan is preparing to present the new technology even to UNSECO.
Armenia has recently appealed to the UNESCO in an effort to present Lavash as a typical example of its cuisine. However, the UNSECO passed a resolution to acknowledge it as a common heritage of several regional countries, after reconsidering the issue based on Azerbaijan's appeal.
Revealing the original root of Lavash, Kamran Imanov, Director of Azerbaijan's Copyright Agency, said the word lavash comes from the word "ash" that means to cook and etymologically belongs to Turkic world.
The Azerbaijani literature contains basic information about Lavash by the greatest poets and writers, including Nizami Ganjavi, Mehseti Ganjavi and Xagani Shirvani.
Related News