Turkmenistan, Azerbaijan keen on strengthening energy, transport co-op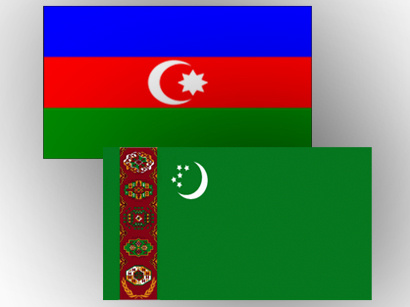 By Aynur Jafarova
Turkmenistan and Azerbaijan, two Caspian littoral countries, are interested in strengthening energy and transport cooperation.
The interest was expressed at a meeting held between Turkmen President Gurbanguly Berdymukhamedov and Azerbaijan's First Deputy Prime Minister Yagub Eyyubov, Turkmen media said on November 22.

During the meeting in Ashgabat as part of the Summit of Heads of Governments of the CIS countries, the sides discussed energy cooperation aspects of both countries.
The sides said enjoying huge resources and economic opportunities, the two neighboring countries intend to continue strengthening their traditional cooperation, based on the principles of equality and mutual benefit.

Eyyubov appreciated Turkmenistan's constructive strategy of establishing multiple systems of the transport corridors and energy export to the world markets. He also expressed Azerbaijan's great interest in strengthening the productive business relations aimed at promoting sustainable economic development of the Caspian Sea region.

In this regard, it was stressed that the Caspian Sea remains a sea of friendship and harmony of the fraternal peoples.

The geographical position of the two neighboring countries creates favorable conditions for adopting effective measures in implementing the projects to build the transcontinental transit corridors, ensuring optimal profitable onshore and offshore routes for cargo transportation and their integration into the international transport infrastructure.
Turkmenistan is one of the key players in the energy market of the resource-rich Caspian region. The Central Asian state has the world's fourth largest natural gas reserves after Russia, Iran, and Qatar. It produces about 70-80 billion cubic meters of gas each year.
The largest deposits of the country are concentrated in the Mary region in the east of Turkmenistan.
Turkmenistan intends to increase the production volume and export of natural gas, and diversify its routes of supply to major world markets as part of an energy strategy.
Azerbaijan, which has become an independent natural gas exporter to Europe, is also interested in offering a transit route, which can bring additional revenues to the country.
SOCAR have expressed its readiness to offer a diversified system of oil and gas pipelines, infrastructure and other opportunities to Turkmenistan for the implementation of projects in the oil and gas sector.