30 July 2014 18:00 (UTC+04:00)
1 131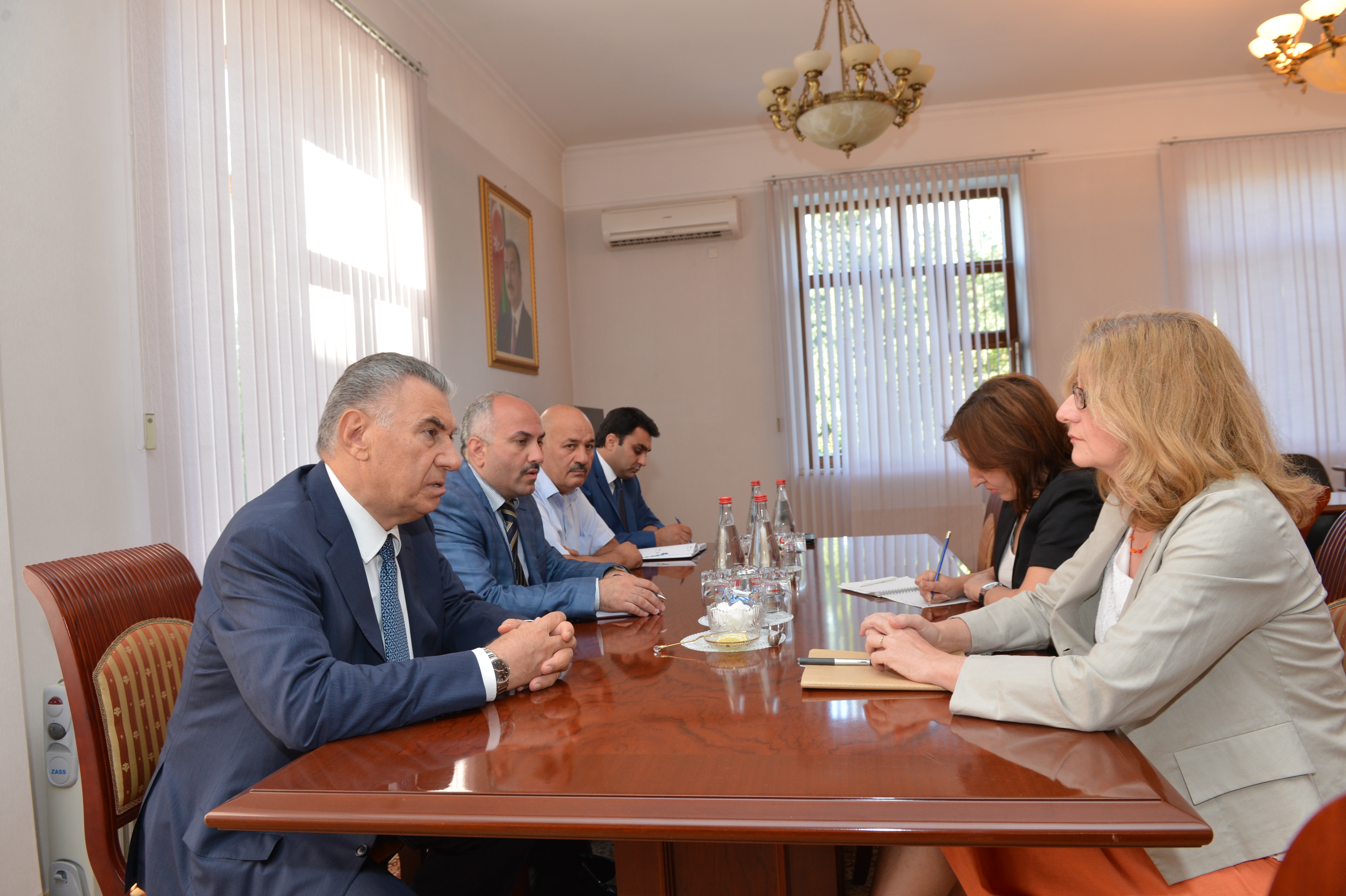 By Jamila Babayeva
Azerbaijan has urged the International Committee of the Red Cross (ICRC) to take serious measures to return the Azerbaijanis taken hostage by Armenians in Azerbaijan's occupied Kalbajar region in early July.
Azerbaijan has repeatedly called for return of Russian citizen Dilgam Asgarov, Azerbaijani citizen Shahbaz Guliyev and the body of Hasan Hasanov, killed by Armenians.
The demand was put forward by Azerbaijan's Deputy Prime Minister and Chairman of the State Committee on Refugees and IDPs, Ali Hasanov during a meeting with Head of ICRC's Azerbaijani Office, Denise Duran, the State Committee on Refugees and IDPs reported on July 30.
Three Azerbaijani civilians were detained by Armenian forces in early July while they were visiting the graves of their late relatives. Armenia violated the international legal norms by taking hostage the Azerbaijani civilians as they didn't violate any border law between Armenia and Azerbaijan. They were on their own native Kalbajar region.
Representatives of Khankendi Office of the International Committee of the Red Cross (ICRC) met recently with Azerbaijani civilians Dilgham Asgarov and Shahbaz Guliyev. ICRC Baku office reported that Hasan Hasanov was buried in Nagorno-Karabakh after being killed by Armenian forces.
Hasanov underscored that the prolonged tensions between two sides would intensify Azerbaijan's distrust to international organizations.
He went on to add that if Armenia is reluctant to return the captured Azerbaijanis and the body of Hasan Hasanov, it will be pointless to talk about good neighborhood relations between the two countries based on mutual trust.
During the meeting, it was stressed that Azerbaijani President Ilham Aliyev is following the issue closely. Meanwhile, the government is deeply engaged in removing the problem.
Head of the Working Group of the State Commission on Prisoners of War, Hostages and Missing Persons of Azerbaijan, Firudin Sadigov also attended the meeting.
The families of Dilgam Asgarov and Shahbaz Guliyev have appealed to Russian President Vladimir Putin and Russian ambassador to Azerbaijan, Vladimir Dorokhin, to help them return the captives.
Following the meeting, Azerbaijan's deputy prime minister received the family members of Hasan Hasanov.
Related News