Azerbaijan to improve security, defense under NATO standards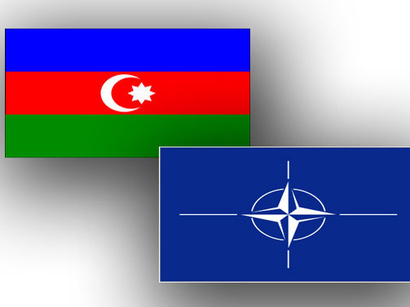 By Sara Rajabova
Azerbaijan plans to press ahead with programs aimed at improving its security and defense systems based on NATO standards.
The Head of the Military Strategy and Defense Planning Department of Azerbaijan's Defense Ministry, Colonel Elmar Samedov made the remarks on June 17 while speaking at NATO Parliamentary Assembly's 86th seminar "Rose-Roth", titled:"South Caucasus: Challenges and opportunities."
Noting that Azerbaijan has the largest military budget in the region, Samedov said the country intends to strengthen its system of protection and security and military potential and to continue cooperation with its strategic partners.
Samedov noted that Azerbaijan is located in such a geographic region, that it has to have powerful systems in defense and security fields.
He said the country has been conducting some reforms for several years in its defense and security system based on the experiences of NATO member countries, adding that a number of important documents have been signed to this end.
Samedov said based on these documents, the Defense Ministry has prepared a draft of a final document on the Strategic Review of the country's defense.
He underlined that the Defense Ministry structure is constantly monitored for making appropriate modifications.
Samedov added that the changes have been made to the system of military education and a military education program has been prepared in accordance with the NATO program.
NATO and Azerbaijan are actively cooperating on democratic, institutional, and military reforms, and have practical cooperation in various areas.
The cooperation plan between Azerbaijan and NATO is set out in the Individual Partnership Action Plan (IPAP) on Azerbaijan.
Azerbaijan is planning to achieve Euro-Atlantic standards and get closer to Euro-Atlantic institutions. In this regard, pressing ahead with reforms in the security sector and establishing several democratic institutions are the key elements of the NATO-Azerbaijan cooperation.