President Aliyev opens fourth ASAN Service center in Baku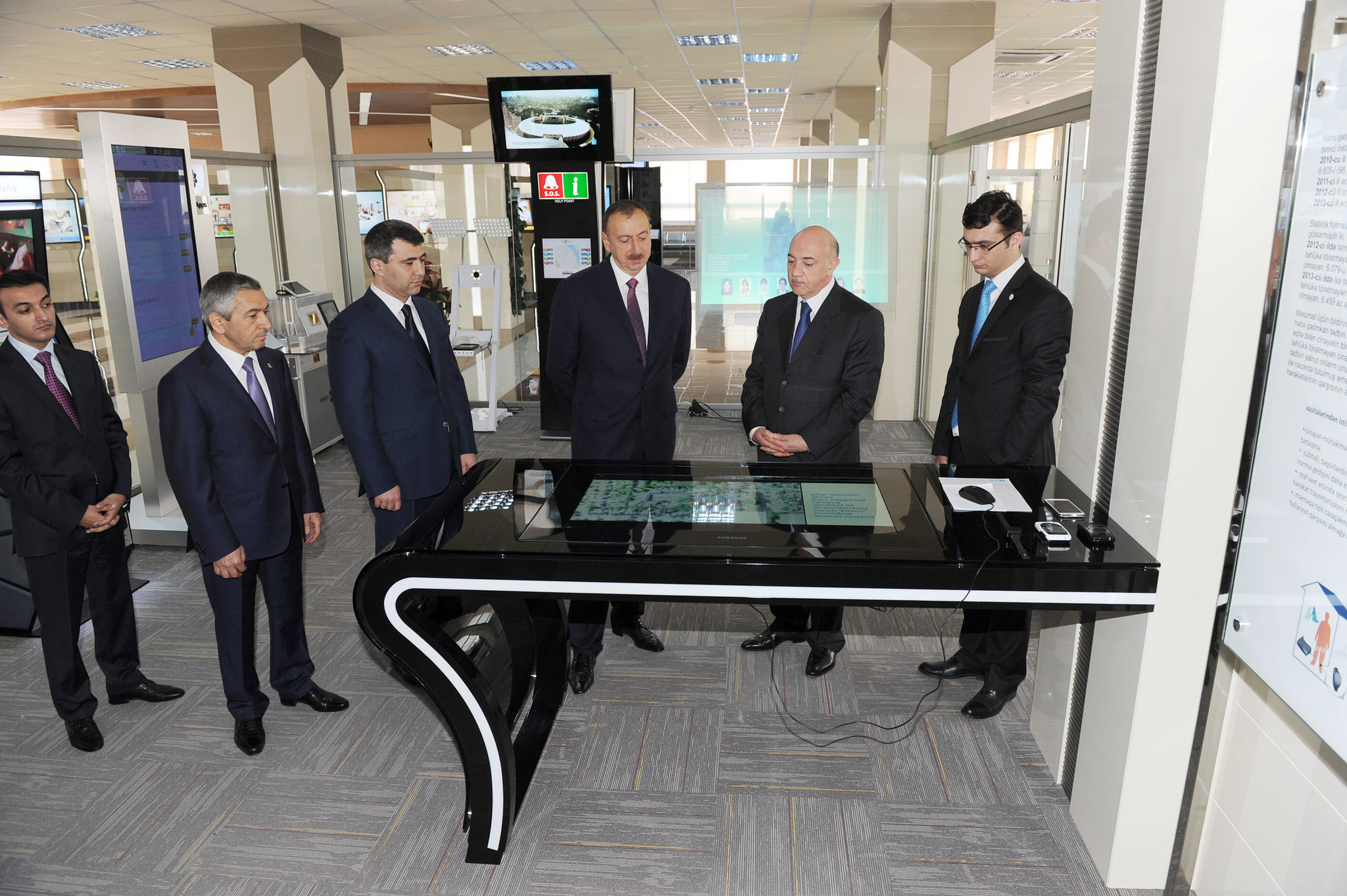 By Nazrin Gadimova
Azerbaijani President Ilham Aliyev opened the fourth ASAN Service Center in Baku on May 7.
After the opening ceremony, President Aliyev made a tour of different parts of the center and got briefed on its activities.
Addressing the event, Head of Azerbaijan's Presidential Administration Department for Work with Law-Enforcement Bodies, Fuad Alasgarov said the newly opened center will offer services to some 407,700 people registered in the Sabunchu, Khazar and Pirallahi districts of Baku.
A total of ten state agencies offer about 30 types of services at the center. Moreover, there are another 28 types of functional services to offer. The center also has a special unit for innovation equipped with cutting-edge facilities.
"The services of the center are also available to people with disabilities," Alasgarov said. "To help visually impaired people, its floors are covered with a special coating."
Outside of the center, there is an automobile camp for students providing students with all conditions for learning traffic rules, according to Alasgarov.
President Aliyev met the staff of the center afterwards.
There are three other ASAN service centers in Azerbaijan's capital, which offer services to residents of nine districts of Baku.
ASAN Service Center in Sumgayit offer services to the residents of this industrial city, as well as the Absheron, Siyazan, Shabran and Khyzy regions.
Moreover, mobile ASAN services were launched in 14 regions of the country.
Once the network is fully established in all regions of the country, every citizen will be able to apply to any ASAN service center, regardless of the place of registration.
The ASAN service centers offer banking and insurance services, and legal aid. There are a translation center, a laboratory, a medical service, internet cafes, post offices, and photo studios in the centers.
The centers render access to 25 services that are provided by nine state entities without extra expenses and loss of time. The centers are open from 10:00 AM until 20:00 PM and until 17:00 PM on Sundays.
In addition, ASAN offers 22 auxiliary services, including opening bank accounts, currency exchange, banking services for payments of state fees and penalties, real estate and car insurance, legal advice, medical services, and translation services.