Azerbaijani Army holds military drills in Nakhchivan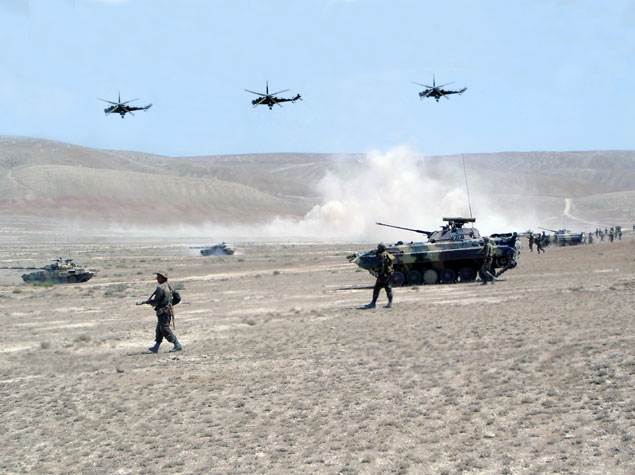 By Sara Rajabova
The Azerbaijani Armed Forces launched large-scale military exercises in the Nakhchivan Autonomous Republic.
The military exercises are being held in accordance with the combat training plan for 2014, the Azerbaijani Defense Ministry said on April 16.
Military staff of the Army Special Forces, aviation and air defence systems, forces and facilities of the rocket army and artillery, and modern armoured vehicles are involved in the training exercises led by Azerbaijani Defence Minister, Colonel-General Zakir Hasanov.
During the military exercises, the level of combat training of military units located in Nakhchivan will be examined.
The possibility of using military equipment and modern weapons, faster and efficient order execution will also be studied.
Also, special attention will be paid to the execution of orders set at various stages of combat operations.
The Autonomous Republic of Nakhchivan is an Azerbaijani exclave situated on the border of Iran with 410,000 Azerbaijani inhabitants, has been blocked by Armenia since almost 25 years ago.