Azerbaijan-WTO talks postponed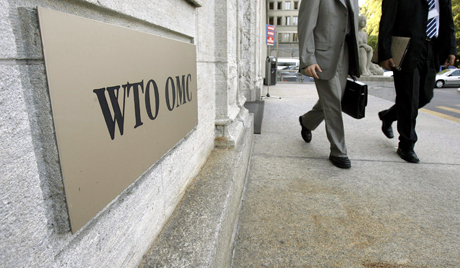 By Nigar Orujova
The next round of negotiations on Azerbaijan's accession to the World Trade Organization (WTO) was postponed to the first quarter of 2014.
Deputy Foreign Minister Mahmud Mammadguliyev said that earlier the meeting with the WTO's working group was scheduled for late October and early November 2013.
According to Mammadguliyev, the delay of the negotiations is related to the organization's busyness with countries that are in the very last stage of accession to the WTO.
"Everything is prepared from our side. All documents that were necessary to submit are already in the WTO secretariat," he said.
The Azerbaijani side has sent the answers to all questions that were addressed to the country following the previous working meeting, held in Geneva in early June, as well as tables related to multilateral negotiations on agriculture.
Azerbaijan's accession to the WTO is expected to help increase the country's non-oil exports.
Azerbaijan has been in talks with WTO since 2004 to join the organization.
Talks are also being held at bilateral and multi-lateral levels with WTO member states. Work is underway to bring Azerbaijani laws in line with WTO regulations.
The number of WTO member states seeking to start bilateral talks with Azerbaijan is growing.
Azerbaijan held consultations with 12 countries in the format of bilateral meetings, including Argentina, Indonesia and other countries of the region. These are basically the countries ready to support agriculture.